How to Buy Screenflow
First things first, if you're interested in purchasing Telestream Screenflow, use our link to get the best current price. This supports the blog and the work I do here.
I fully endorse Screenflow as the best screen recording software as I use it every day!
Buy Screenflow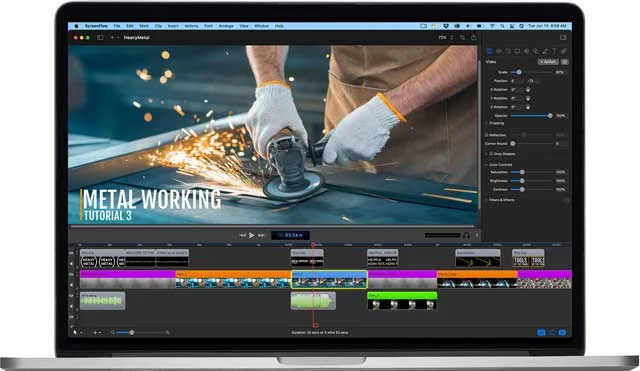 ScreenFlow: A High-Level Introduction
Telestream's ScreenFlow is a premier application designed for high-quality screen recording.
It's a go-to tool for professionals who demand crisp and clean video captures of their computer screens.
Whether you're creating an instructional video, a product demo, or even a video game stream, ScreenFlow is the tool that brings your vision to life.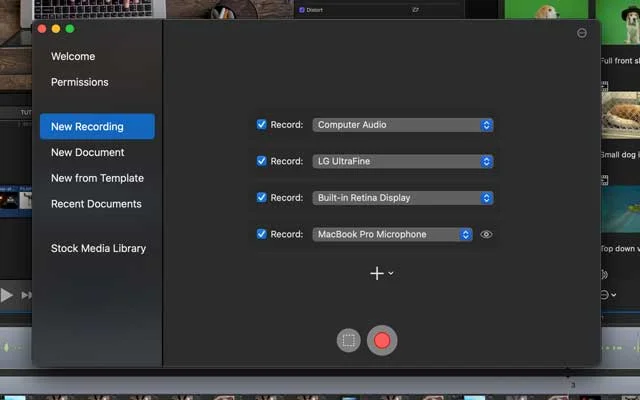 ScreenFlow's Unrivalled Screen Recording Capabilities
ScreenFlow isn't just any screen recording software. It's a robust platform that offers superior recording quality.
With ScreenFlow, you can capture video from multiple sources simultaneously, including your desktop, your webcam, and even your iOS device.
This versatility makes ScreenFlow a standout in the realm of screen recording software.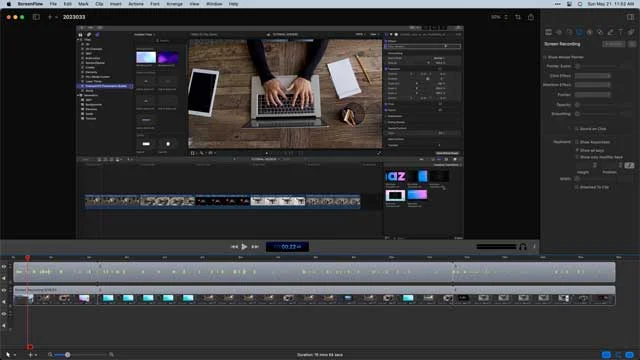 Editing with ScreenFlow: Where Precision Meets Ease
Once you've captured your video, ScreenFlow's intuitive editing interface allows you to perfect your content.
With a wide array of editing tools at your disposal, you can add transitions, adjust audio levels, and even add annotations or callouts.
ScreenFlow's editing suite is designed with both the novice and the expert in mind, making it a versatile tool for any video project.
ScreenFlow's Audio Capabilities: An Underrated Strength
ScreenFlow's capabilities extend beyond video. The software also includes powerful audio editing tools.
You can fine-tune your audio tracks with equalizers and audio filters.
ScreenFlow even allows you to separate audio and video tracks, giving you the flexibility to edit each component individually.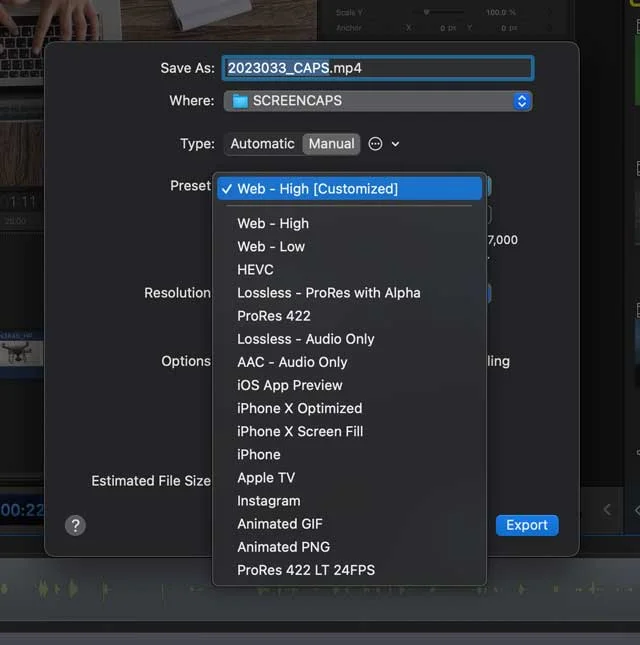 Exporting and Sharing Your ScreenFlow Creations
After you've perfected your video in ScreenFlow, the software offers a multitude of options for exporting and sharing your work.
Whether you're sharing directly to a social media platform, exporting to an external drive, or even sending via email, ScreenFlow makes it easy to share your creations with the world.
ScreenFlow's Incomparable Performance: A Closer Look
Performance is a significant consideration when choosing screen recording software.
ScreenFlow impresses with its smooth performance, even on high-resolution screens.
The software is built to handle heavy-duty screen recording tasks without sacrificing speed or quality.
Understanding ScreenFlow's Pricing Structure
ScreenFlow offers a range of pricing options to accommodate different budgets and needs.
While the software isn't free, its high-quality recording and editing capabilities make it a valuable investment for anyone serious about creating professional-grade screen recordings.
Is ScreenFlow the Right Tool for You?
ScreenFlow is a comprehensive, professional-grade tool for screen recording and video editing.
While it's certainly powerful, its user-friendly interface makes it accessible for users of all skill levels.
If you're seeking a solution for high-quality screen captures with extensive editing capabilities, ScreenFlow could be the perfect tool for you.
Frequently Asked Questions
What platforms does ScreenFlow support?
ScreenFlow is primarily designed for macOS, offering seamless integration with the operating system and other Apple devices.
Can ScreenFlow record audio?
Yes, ScreenFlow can record audio simultaneously with video. It also provides extensive audio editing tools for post-recording tweaks.
How does ScreenFlow compare to other screen recording software?
ScreenFlow is widely recognized for its superior recording quality, extensive editing capabilities, and user-friendly interface. It's a top choice for many professionals in the industry.
Can ScreenFlow record video game footage?
Yes, ScreenFlow is capable of recording video game footage. It's a popular choice among gamers for creating walkthroughs, let's play videos, and more.
What are the system requirements for ScreenFlow?
ScreenFlow requires macOS 10.13 or later. For the best experience, a computer with a powerful processor and ample memory is recommended.
Can I use ScreenFlow for live streaming?
While ScreenFlow is primarily designed for screen recording and editing, it does support live streaming through integration with platforms like YouTube Live and Facebook Live.
Is there a free version of ScreenFlow?
ScreenFlow does not offer a free version, but it does provide a free trial. This allows you to try out the software before committing to a purchase.
Can ScreenFlow capture footage from mobile devices?
Yes, ScreenFlow can record from iOS devices when connected to a Mac. This makes it a great tool for creating mobile app demos and tutorials.
How can I share my ScreenFlow recordings?
ScreenFlow offers a variety of export options. You can share directly to popular platforms like YouTube and Vimeo, or export files to your computer.
What types of files can ScreenFlow export?
ScreenFlow can export videos in a variety of formats, including MP4, MOV, and GIF, giving you the flexibility to choose the right format for your needs.