Ever on the lookout for ways to push your website up Google's SERPs?
Fret no more!
Today, we unravel the game-changing benefits of SurferSEO, a potent tool that promises to amplify your SEO efforts.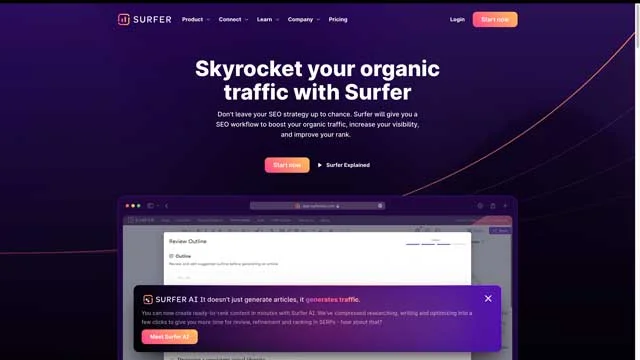 Power of Data-driven SEO
Just like surfers wait for the perfect wave, you've got to ride the wave of search engine optimization with precision.
With SurferSEO, you can catch the best SEO wave every time.
No more guesswork. No more hit and miss. This tool guides your SEO strategy with insights derived from data, not intuition.
Keywords fuel your SEO journey.
SurferSEO helps you discover the not-so-obvious keywords that your potential audience uses to reach your website.
Get ready to surprise your competition by ranking for keywords they never saw coming!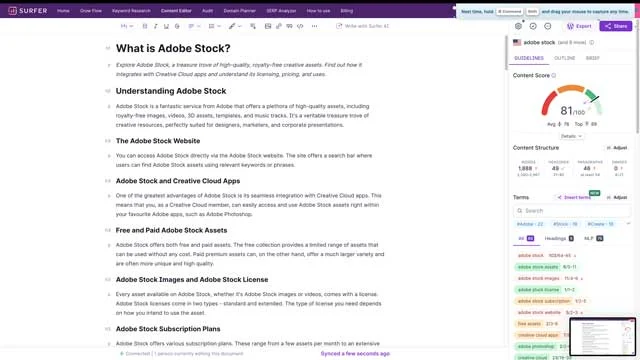 Content Editor for SEO Success
SurferSEO's Content Editor is no ordinary feature.
It analyzes the top-ranking pages for your keyword, outlining content tweaks that could boost your SEO.
It's like having an SEO expert guide your content creation!
Visualize Your SEO
Graphs and charts tell a thousand words.
SurferSEO presents complex SEO data in visually appealing formats.
Track your SEO progress in a way that's easy to understand and communicate with your team.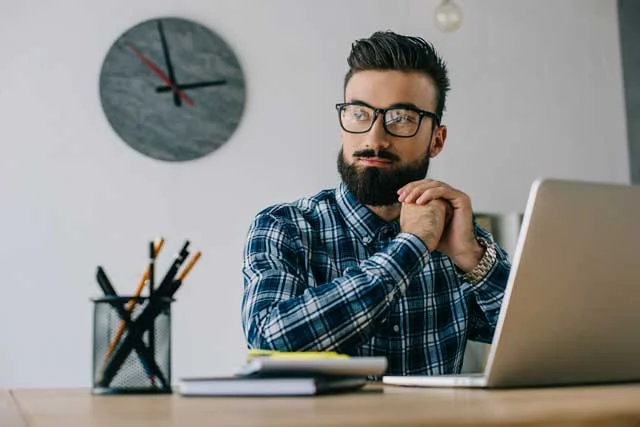 Wave Goodbye to Over-Optimization
While SEO is critical, over-optimization can pull your rankings down. SurferSEO ensures you maintain a perfect balance.
It guides your optimization efforts, so your content resonates with both search engines and human readers.
Audit Like a Pro
With SurferSEO, you're not just creating new SEO-friendly content.
You can audit your existing content and identify improvement areas.
The Audit feature shows you precisely where to tweak your content for maximum SEO benefits.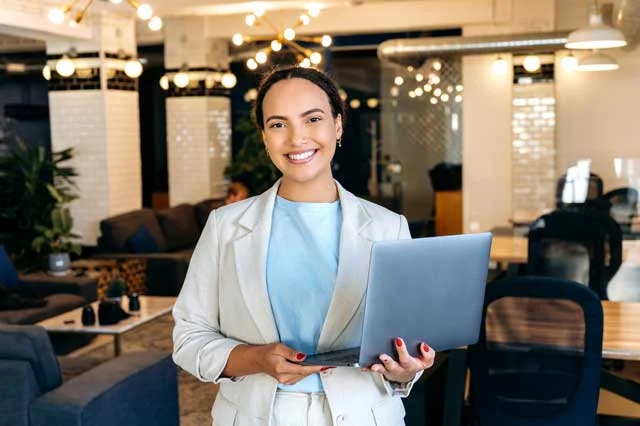 Frequently Asked Questions
How Can SurferSEO Improve My SEO Strategy?
SurferSEO offers data-driven insights to refine your SEO strategy. It helps discover lesser-known keywords, balances your optimization, and provides a robust content editor, among other features.
Is SurferSEO Suitable for SEO Beginners?
Absolutely! SurferSEO simplifies complex SEO data, making it suitable for beginners. Its intuitive interface and data visualization make SEO more accessible and understandable.
Can SurferSEO Help in Local SEO?
Yes, SurferSEO offers location-based keyword insights, which are vital in local SEO strategies. It helps you discover and rank for the keywords your local audience uses.
How Does SurferSEO's Content Editor Work?
The Content Editor analyzes the top-ranking pages for your keyword and provides suggestions to enhance your content's SEO. It's like having an SEO expert guide your writing.
What is Over-Optimization and How Does SurferSEO Prevent It?
Over-optimization happens when you excessively use keywords and SEO tactics, which can negatively impact your rankings. SurferSEO ensures a balance between SEO efforts and quality content.
Can SurferSEO Audit Existing Content?
Yes, the Audit feature of SurferSEO can evaluate your existing content and highlight areas that need improvement for better SEO.
How Often Should I Use SurferSEO?
Using SurferSEO for your new and existing content can keep your SEO strategy sharp. Regular use helps maintain up-to-date SEO efforts.
What Makes SurferSEO Different from Other SEO Tools?
SurferSEO focuses on data-driven insights, eliminating guesswork in SEO. It also offers a unique Content Editor that guides your writing process, improving its SEO friendliness.
SurferSEO's data analysis can reveal lesser-known keywords relevant to your content. Using these hidden keywords in your content can improve your website's visibility and rankings.
How Can SurferSEO Improve My Website's Visibility?
By offering data-driven SEO strategies, SurferSEO can enhance your website's visibility. It helps optimize your content for keywords that your potential audience uses, driving more traffic to your site.