I received an interesting email this morning from Google Search Console.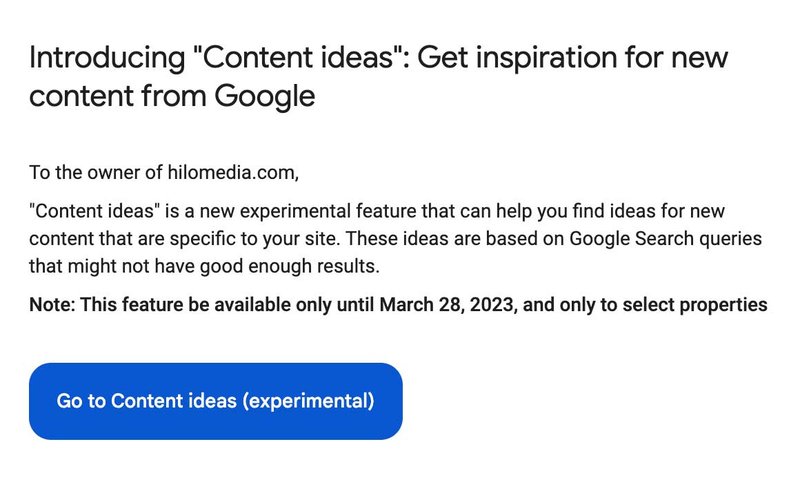 It announced an "experimental" new feature of GSC called "Content Ideas".
Clicking the link brought me to Google Search Console and was showing me relevant topics for content pertinent to the niche of my company's video production website.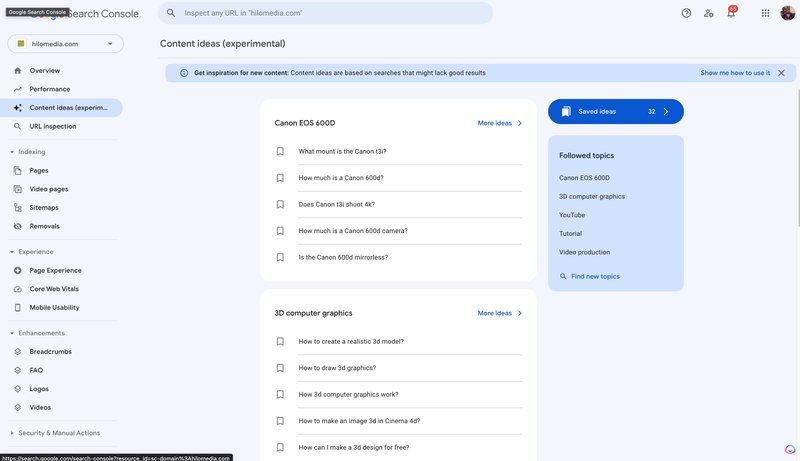 It claimed that these
"Content Ideas are Based on searches that might lack good results".

Sounds good, right?
I'm always looking for low-hanging fruit when it comes to SEO for my personal blog site and for my professional services site.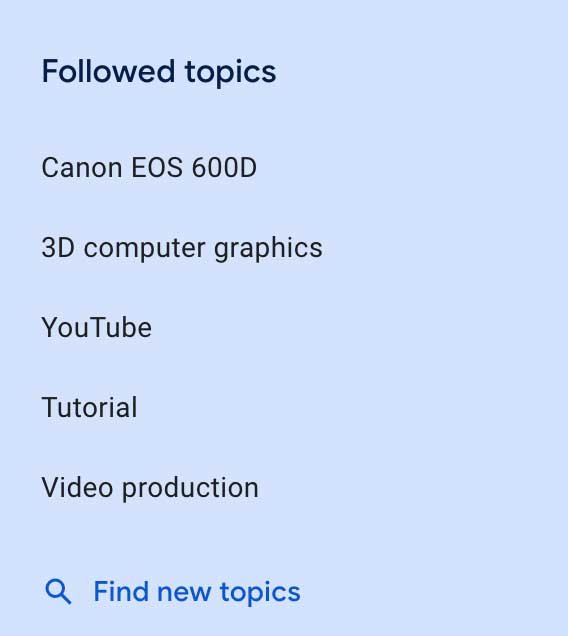 The sidebar features "Followed Topics" that I already rank for in my existing content throughout the site. Plus there is a "Find New Topics" search where you can manually add new topics you're interested in creating content for.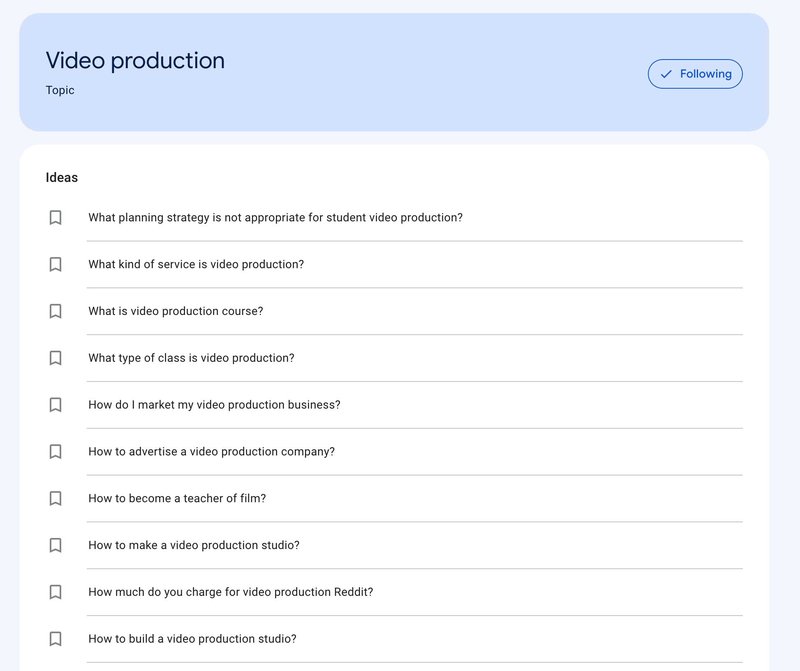 A topic heading has a bunch of ideas, each content idea with a little bookmark icon next to it so you can save it for later. Plus there is a "More Ideas" link to see a much larger list of content ideas recommended by Google.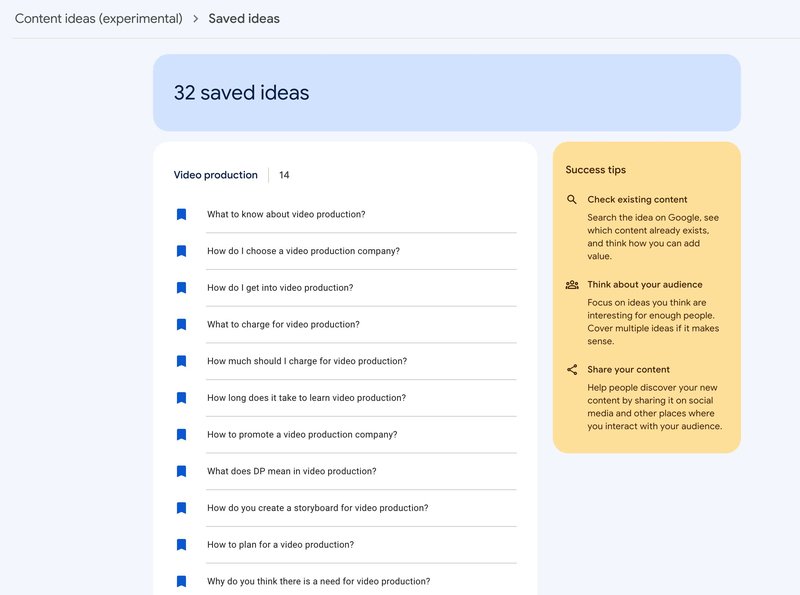 A "Saved Ideas" page lists everything you've bookmarked. There's not much else to do here but start researching the topics and creating content pertinent to your website.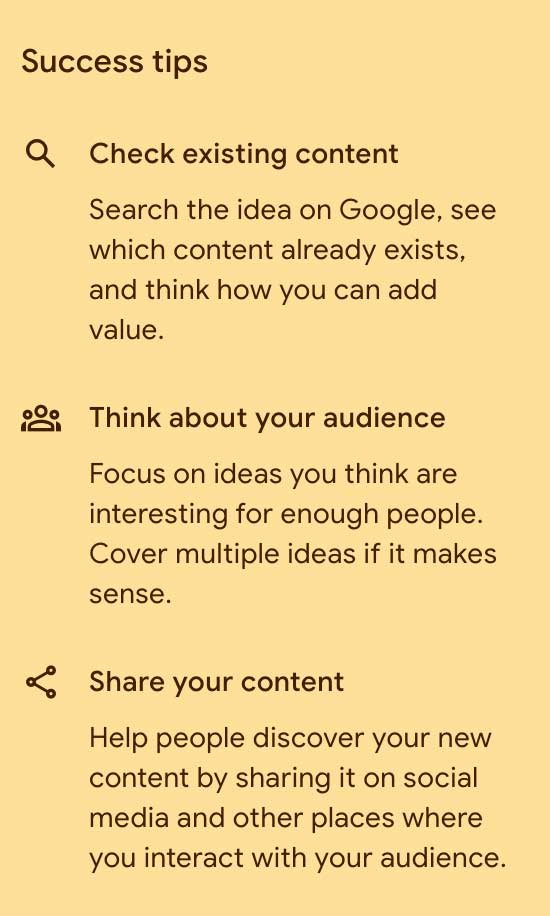 A Sidebar includes "Success Tips", with common sense tips for executing the content strategy:
Check existing content Search the idea on Google, see which content already exists, and think how you can add value
Think about your audience Focus on ideas you think are interesting for enough people. Cover multiple ideas if it makes sense.
Share your content Help people discover your new content by sharing it on social media and other places where you interact with your audience.
I have a ton of bookmarks now across multiple subjects.
I'll use a tool like AHREFS or SurferSEO to do further research on the niche topics and make sure they're a good fit for my websites.
My Thoughts on Google Search Console "Content Ideas"
I was very surprised to receive this email and very excited to click through and see what GSC had to recommend in regard to content for my website. I spend hours every week working on SEO for my various sites and I feel like this will be a great tool for finding content ideas without much competition, and then ranking for that content on Google Search.
What Does "Experimental" Mean for GSC Content Ideas?
In the email, this feature is listed as "experimental" and that it will be available only until March 28, 2023 and only to select properties. I'm hoping this is simply a beta and that the feature will be available to everyone after that, and to all web properties.
I did choose a few of my other website properties in GSC and it said that the feature was not available to those specific properties.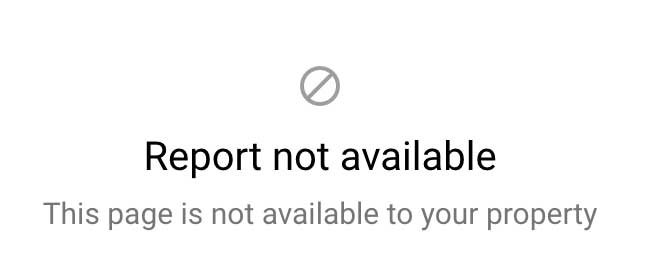 An article on Search Engine Land pointed out that this reminded them of Google Question Hub, a topic idea engine that launched two years ago.
Google also seems a bit nervous about ChatGPT and I'm curious if we will start seeing more and more experimental features like this, which use AI to help content creators research and create content.
What Are the Takeaways for GSC Content Ideas?
Since we don't yet know if the feature is going to be alive after March 2023, use it!
Likely you received an email like I did, but if not, simply log into Google Search Console and see if you have the "Content Ideas" heading in the menu. Be sure to go through all of your properties and check.
In my case, the only property that has "Content Ideas" available to me is my highest traffic property. Not sure if this will always be the case, but it makes sense, as the website has been around for 15+ years and that's a lot of data to make recommendations around.
Google Search Console Frequently Asked Questions
What is Google Search Console?
Google Search Console is a free service provided by Google that helps website owners monitor and maintain their site's presence in Google Search results.
It provides search analytics reports and data to help website owners understand how their site is performing in search results, troubleshoot issues, and optimize their website for better visibility.
What are the Main Features of Google Search Console?
The main features of Google Search Console are:
Index Coverage Report:
This report provides insights into how Google is indexing your content, and it helps you identify any issues that may be preventing Google from doing so.
Sitemaps Report:
This report allows you to see which sitemaps have been submitted to the search engine, and view any errors that may have occurred during submission or processing.
Crawl Errors:
This report identifies any errors associated with crawling and indexing your website by Google's bots. It also helps you find broken links on your site, as well as other potential indexation problems.
Search Analytics:
This report shows you detailed information about how your website is performing in terms of organic search traffic, including impressions, click-through rates, CTRs, and average position for each query used on Google Search.
Link Reports:
These reports can help you track the number of internal and external links pointing to your website from other sources on the web, allowing you to identify potential link opportunities or suspicious activity such as malicious backlinks.
Mobile Usability Report:
This report helps you ensure that your website is optimized for mobile devices by providing an overview of any issues related to page loading speed, mobile usability guidelines compliance, or content legibility on small screens.
What Are Other Ways to Find New Content Ideas for SEO and Blog Posts?
The current ways I find topic ideas for new content for a blog post:
Simple Google Search and Google Autocomplete
How Much Is a Google Search Console Account?
An account with Google Search Console is a free tool for anyone to use.