The digital revolution has taken a significant leap into the sphere of education, redefining how teachers teach and how students learn.
In this transformation, tools such as Envato Elements have surfaced as powerful allies.
Let's delve into how Envato Elements, a treasure trove of creative resources, is optimizing education.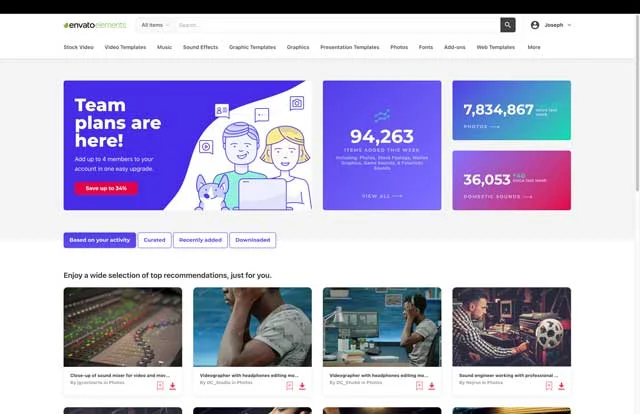 Envato Elements: An Overview
Envato Elements is a subscription-based service that provides access to an enormous library of digital assets.
For a flat fee of $16.50 per month, users unlock unlimited downloads from a comprehensive array of resources, spanning photos, graphic templates, stock videos, and more.
The platform's primary appeal is its expansive and varied selection, facilitating creativity in countless domains.
A significant advantage for users is the absence of any free trial gimmicks that lead to unintentional subscriptions.
Instead, Envato offers a clear, straightforward pricing model: you pay, you play.
Moreover, the commercial licensing is simple, ensuring users can freely use the downloaded assets for various projects.
Educational Advantages of Envato Elements
Envato Elements brings a world of creative possibilities to education, providing a plethora of materials for teachers and students alike.
The platform simplifies the process of curating high-quality, visually appealing content for lessons and assignments.
Aiding Teachers
In an increasingly digital world, lessons enriched with visual aids can significantly boost student engagement and comprehension.
Envato Elements, with its extensive selection of photos, videos, and graphic templates, enables teachers to build immersive lesson plans.
These resources can be instrumental in illustrating complex concepts, telling compelling stories, and engaging students in novel ways.
Empowering Students
Envato Elements is equally valuable for students.
With easy access to an assortment of stock materials, they can craft visually stunning projects that stand out.
Whether it's a history presentation, a design project, or a video essay, students can find the necessary assets to bring their vision to life.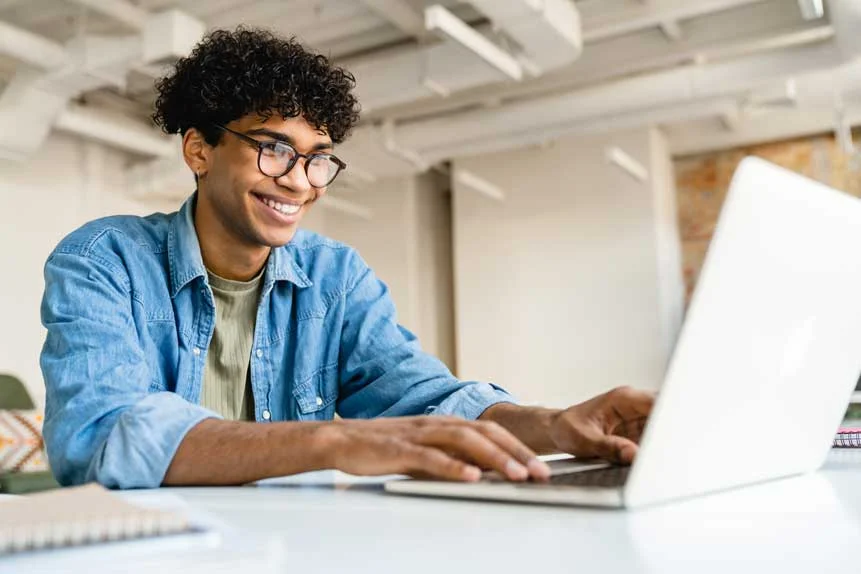 Budget-Friendly for Educational Use
Recognizing the financial constraints that many students face, Envato Elements offers a 30% discount for students. This concession makes the platform an affordable option for students looking to elevate their educational projects without breaking the bank.
For schools or educational institutions, Envato Elements offers a Teams plan, allowing additional members to be added for just $10.75 per month per member.
For larger organizations, Enterprise plans are available, providing a scalable solution to meet their needs.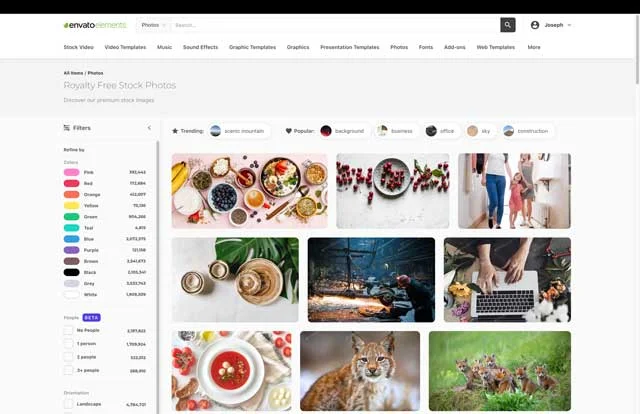 Expansive Library of Assets
From photos and graphic templates to stock videos and presentation templates, the variety and quality of the resources available on Envato Elements are second to none.
Sound effects, stock music, fonts, graphics, 3D templates, and WordPress templates further enrich the repository.
This wide assortment caters to diverse creative needs, making the platform a versatile tool for both teachers and students.
Envato Elements in Education FAQs
How can teachers use Envato Elements in the classroom
Teachers can utilize Envato Elements in numerous ways to enrich their lesson plans. By incorporating visually compelling graphics, videos, or audio elements, they can create engaging presentations that facilitate better understanding of complex topics. The platform also offers a myriad of templates which can assist in creating worksheets, quizzes, or educational games.
How can students benefit from using Envato Elements?
Students can leverage the vast resources on Envato Elements to enhance their projects and assignments. Whether it's adding professional-looking images to a report, utilizing stock videos for a media project, or employing graphic templates for a design assignment, the platform provides numerous options to bolster their work.
What types of assets can be found on Envato Elements?
Envato Elements hosts a comprehensive array of assets including photos, graphic templates, stock videos, video templates, presentation templates, audio (both sound effects and stock music), fonts, graphics, 3D templates, and WordPress templates.
Is Envato Elements affordable for students?
Yes, Envato Elements recognizes the budget constraints students often face and offers a 30% student discount. This discount makes the vast resources of the platform accessible and affordable to students, allowing them to elevate their academic work.
Can Envato Elements be used for group projects?
Certainly! Envato Elements offers a Teams plan that allows you to add members at $10.75 per month per additional member. This makes it an excellent tool for group projects, as multiple users can access the service simultaneously to collaborate effectively.
Does Envato Elements offer resources for online education?
Yes, Envato Elements offers a wide range of digital resources that can be seamlessly integrated into an online teaching or learning environment. From engaging graphics to captivating videos, these resources can greatly enhance the quality of virtual education.
Are there commercial licensing restrictions on assets from Envato Elements?
No, Envato Elements simplifies the licensing process. Subscribers have the freedom to use downloaded assets in various projects, including commercial ones, without worrying about licensing restrictions.
What is the cost of subscribing to Envato Elements?
A subscription to Envato Elements costs $16.50 per month. This unlocks unlimited downloads from their extensive library of assets. For larger teams or institutions, there are Enterprise plans available.
Does Envato Elements offer a free trial?
No, Envato Elements does not offer free trials. They believe in providing clear, straightforward access to their services without any unexpected charges.
Can I cancel my Envato Elements subscription at any time?
Yes, Envato Elements allows you to cancel your subscription at any time. Their model ensures flexibility, allowing users to adapt their subscription according to their changing needs.