Video editors, the future is here, and Apple's September 2023 Event has just revealed a ton of exciting innovations for you.
If you've ever dreamed of having the power of a high-end studio editing suite right in the palm of your hand, then the iPhone 15 Pro promises to turn those dreams into reality.
Let's dive into the most significant revelations from the event and discover how they're set to revolutionize video editing.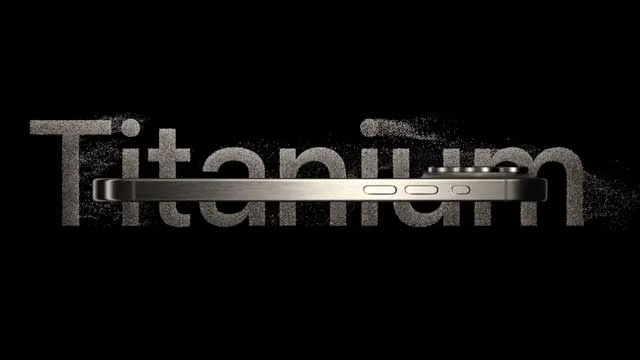 New iPhone 15 Pro Camera Features for Video
ProRes Video Recording: A Cinematic Game-Changer
The iPhone 15 Pro takes a leap into professional videography.
For the first time, it introduces ProRes video recording directly to external drives.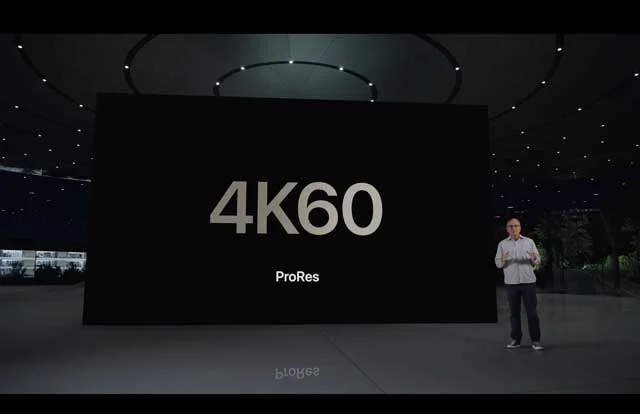 This means you can now capture videos in higher quality 4K at 60fps.
Imagine creating slow-motion sequences that are not just smooth, but also cinematic in quality.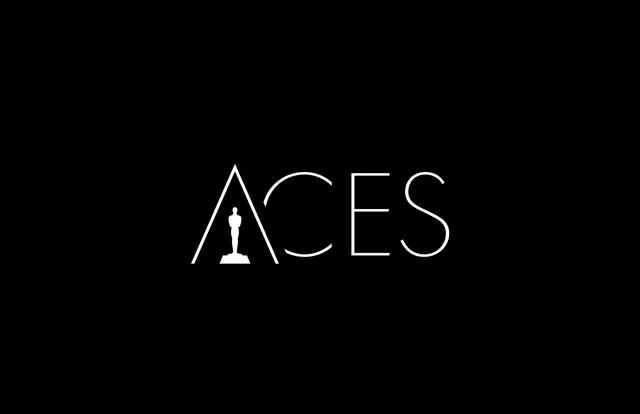 The Power of Log Encoding
Post-production professionals, rejoice!
The iPhone 15 Pro brings log encoding to ProRes, offering you a broader dynamic range.
This gives you an unprecedented level of flexibility in post-production color grading.
And if that wasn't enough, the iPhone 15 Pro is pioneering again by being the first smartphone to support the ACES color standard.
This ensures a seamless workflow for your projects.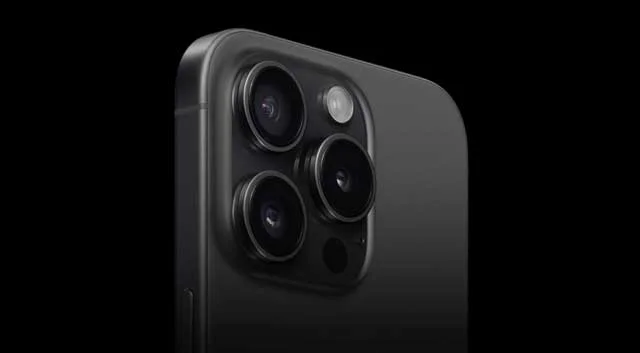 Step into the Third Dimension with Spatial Video Capture
If you're looking to create videos that provide a truly immersive experience, the iPhone 15 Pro has got you covered.
The new spatial video capture feature lets you craft lifelike 3D videos.
Paired with Apple Vision headsets, these videos can transport viewers right into the heart of special moments, be it a scenic vacation or a heartwarming family gathering.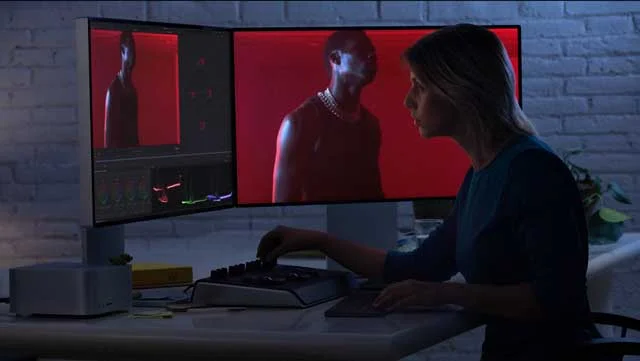 Faster Video Editing Workflows
Supercharged Transfer Speeds
Say goodbye to the tedious waiting times associated with transferring large video files.
The iPhone 15 Pro comes equipped with USB 3, offering blistering speeds up to 10Gbps.
This means you can swiftly move your high-quality ProRes video files from your iPhone to your Mac, getting you editing in no time.
Seamless Integration with Capture One
Are you a fan of Capture One?
The iPhone 15 Pro seamlessly integrates with it, allowing you to instantly transfer 48MP ProRAW photos and videos to your Mac over USB 3.
This tight integration further streamlines the camera-to-edit workflow, letting you focus on what you do best: crafting stunning visuals.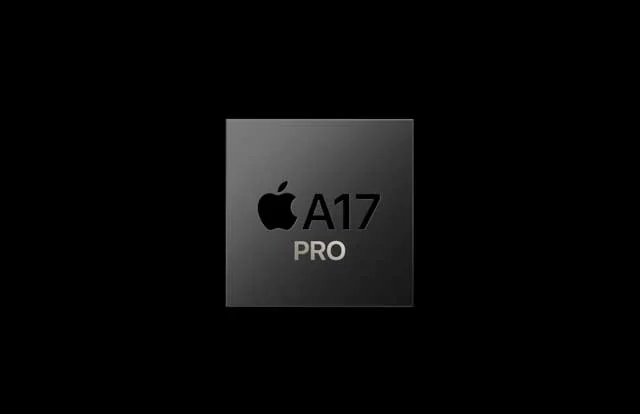 More Powerful Apple Silicon
A17 Pro Chip: A Beast in Your Pocket
The heart of the iPhone 15 Pro, the A17 Pro chip, is nothing short of a technological marvel.
It offers up to 4x faster ray tracing graphics rendering compared to its predecessor, the A16 Bionic.
This ensures a silky-smooth video editing experience, even with the most graphically demanding tasks.
Next-Generation GPU Architecture
Apple continues to push the boundaries with the new GPU architecture in the A17.
This results in substantial boosts in both performance and efficiency.
For video editors, this means your favorite video editing apps will run faster and smoother than ever before.
Accelerated Machine Learning
With the neural engine processing ML tasks up to 2x faster, features like masking in video editing become swift and hassle-free.
This acceleration ensures that even the most intricate editing tasks are completed in record time.
iPhone 15 and iPhone 15 Pro Features Comparison
| Feature | iPhone 15 | iPhone 15 Pro |
| --- | --- | --- |
| Display | 6.1" or 6.7" Super Retina XDR display up to 2000 nits | 6.1" or 6.7" Super Retina XDR display up to 2000 nits |
| Design | New aerospace-grade aluminum design with color-infused glass back | Titanium design, new contoured edges |
| Chip | A16 Bionic | A17 Pro - new 3nm process, faster CPU and GPU |
| Main Camera | New 48MP camera, Photonic Engine, 24MP photos | Upgraded 48MP camera, new autofocus and stabilization |
| Telephoto Camera | N/A | 3x optical zoom 77mm (15 Pro), 5x optical zoom 120mm (15 Pro Max) |
| Video Recording | 4K 30fps | ProRes 4K 60fps external, Log encoding, spatial video |
| Wireless | Emergency SOS and satellites, new UWB chip | Emergency SOS and satellites, new UWB chip |
| Other Features | Dynamic Island, Crash Detection | Dynamic Island, Always-On display, Action Button |
Conclusion
In a world where content creation is constantly evolving, the iPhone 15 Pro stands as a testament to Apple's commitment to providing video creators with cutting-edge tools.
From its advanced camera features to its powerful silicon, it promises to redefine what's possible in mobile video editing.
Whether you're a seasoned professional or a budding videographer, the iPhone 15 Pro offers you the opportunity to unleash your creativity like never before.
FAQ
Can the iPhone 15 Pro record in 4K at 60fps?
Yes, the iPhone 15 Pro can record in high-quality 4K at 60fps using the ProRes format.
What does the ACES color standard mean for video editors?
The ACES color standard ensures a consistent and seamless workflow in post-production, making color grading more efficient and uniform.
How fast is the data transfer with USB 3 on the iPhone 15 Pro?
The iPhone 15 Pro offers USB 3 speeds up to 10Gbps, allowing for rapid transfer of large video files.
Does the iPhone 15 Pro support 3D video capture?
Absolutely! With its new spatial video capture feature, the iPhone 15 Pro can create immersive 3D videos that can be viewed on Apple Vision headsets.