Introduction
With the ever-growing need for content creators and video editors, finding the right video editing software for Mac is crucial.
Whether you're a professional or an amateur, this article will help you find the perfect video editing software for your needs.
We'll explore the top 10 video editing software options for Mac, taking into consideration features, ease of use, pricing, and more.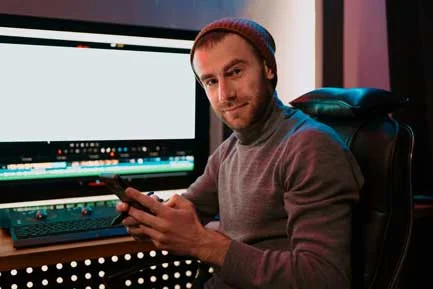 What to Consider When Choosing Video Editing Software for Mac
Before diving into the top 10 list, let's discuss what factors to consider when choosing the right video editing software for your Mac:
Compatibility: Ensure that the software is compatible with your Mac and its operating system.
Pricing: Determine your budget and evaluate if the software offers a free version or trial.
Features: Evaluate the available tools and features that meet your editing needs.
Ease of use: Look for software that is user-friendly and easy to learn, especially if you're a beginner.
Support: Check if the software has active community forums, tutorials, or customer support to help you when needed.
Top 10 Video Editing Software for Mac
Now that you know what to look for, let's explore the top 10 video editing software options for Mac: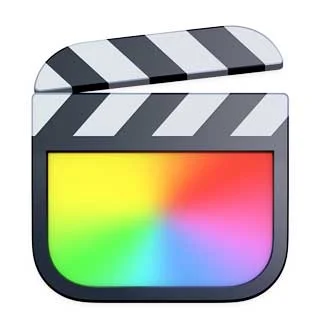 Final Cut Pro
Final Cut Pro is Apple's professional-grade video editing software, offering a comprehensive set of tools and features.
It's perfect for professionals and advanced users, with its magnetic timeline, multicam editing, and advanced color grading tools.
Interested in My History with Final Cut Pro?
Final Cut Pro Features
High-Quality Video Editing: Final Cut Pro is designed for creating, editing, and producing high-quality video content.
Wide Format Support: The software offers native support for virtually any video format, making it versatile for different video editing needs.
Performance and Efficiency on Mac: Final Cut Pro showcases exceptional performance and efficiency on Mac computers, particularly those with Apple silicon.
It utilizes unified memory shared across the CPU, the GPU, and the Apple Neural Engine for faster video rendering and playback.
Advanced Editing Features: Notable features like the Magnetic Timeline allow for easy organization and movement of clips within a project without disrupting the rest of the timeline.
Additionally, the "Auditions" feature facilitates trying out different versions of a clip within the timeline to choose the best option.
Intelligent Motion Tracking: In a recent update (version 10.6), intelligent motion tracking capabilities were added to the software, enhancing its video editing toolkit.
Ease of Use: Despite its professional-grade capabilities, Final Cut Pro is known for its user-friendly interface and time-saving features that streamline the video editing process.
Professional Editing Ease: Final Cut Pro simplifies professional video editing by allowing users to log & transfer videos and images onto the hard drive (internal or external), where they can be edited, processed, and output to many formats, making it a preferred choice among professionals.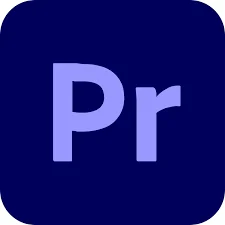 Adobe Premiere Pro
A popular choice among professionals, Adobe Premiere Pro offers robust video editing tools and color grading tools, and seamless integration with other Adobe products.
It supports a wide range of formats and provides advanced editing features, but can be intimidating for beginners.
Adobe Premiere Pro Features
Simplified Color Settings: Premiere Pro offers simplified color settings and higher-quality tone mapping, making it easier to produce visually appealing work without extra, complicated steps.
The Color Settings feature consolidates many color selections into a single tab for quick and easy adjustments​.
Enhanced Performance: The latest version, Premiere Pro 24.0, introduces features like faster timeline drawing which is now 5x faster, ensuring smoother workflow especially in complex projects​.
Text-Based Editing Features: New Text-Based Editing features are introduced in the latest version, enabling easier editing of video, almost as simple as copying and pasting text. This feature is powered by AI, which probably leverages Adobe's Sensei AI technology​.
Audio Auto-Tagging and Effects Manager: Premiere Pro 24.0 also introduced Audio Auto-Tagging and an Effects Manager to streamline the editing process, making it easier to manage audio and effects in your projects​.
Precision Editing Tools: Adobe Premiere Pro provides industry-standard tools that help craft the perfect story with total precision. It allows easy setting of start and end points for clips with three-point editing, and uses stacked ("pancake") timelines to pull source footage into rough cuts with fewer clicks​
Project Templates and Recovery Mode: Project templates for fast setup and a Recovery mode to restore projects are also new features in Premiere Pro 24.0, aiming to save time and prevent loss of work​
Automatic Tone Mapping: Automatic Tone Mapping achieves consistent colors and contrast when mixing footage from different cameras, which is essential for professional video editing where footage from various sources and cameras is used​
Significant GPU Acceleration: The latest version of Premiere Pro has significant GPU acceleration and other performance enhancements making it the fastest version ever released, which is crucial for real-time editing and rendering​.
My Take on Premiere Pro
Premiere edges out Final Cut Pro as my NLE of choice. As mentioned above, the integration of After Effects (as opposed to the lesser powerful Apple Motion), keeps me in the Adobe universe for the time being.
If you need to collaborate with others on projects (visual effects artists, audio engineers, colorists, etc.), Premiere Pro is also likely a better choice for you over Final Cut Pro.
This page may include affiliate links.
Though I only recommend software that I use and fully believe in.
⭐⭐⭐⭐⭐
I pay for Adobe Creative Cloud and have used it every day in my 20-year career as a video editor, producer, and colorist.
Purchasing Adobe CC through these links will get you the best deal available and support this site.
Get Adobe Creative Cloud Now!
iMovie
iMovie is a free, user-friendly video editing software designed by Apple for Mac users.
It's perfect for beginners, offering basic editing tools and easy-to-use templates.
However, it may not be suitable for advanced projects.
Interested in how I feel about iMovie vs. Final Cut Pro?
iMovie Features:

Ease of Use and Accessibility: iMovie is known for its user-friendly interface and ease of use, making it a great option for beginners or those with little to no video editing experience.
It's designed to be accessible to users, providing a simple yet effective platform for video editing.
Free and Preinstalled on Apple Devices: Unlike many other video editing applications, iMovie is free and comes preinstalled on Mac computers, iPhones, and iPads.
This accessibility makes it a convenient choice for Apple users looking to delve into video editing without additional costs.
Basic Video Editing Capabilities: iMovie provides a range of basic video editing tools and features.
These include options to modify and enhance video color settings, crop and rotate video clips, stabilize shaky videos, add video transitions, and change the speed of clips.
It also allows for audio editing to a certain extent, such as reducing background noise and boosting the audio of a project.
High-Quality Effects and 4K Resolution Support: iMovie supports video creators with high-quality effects and also supports 4K resolution, enabling the creation of crisp, high-definition videos.
Storyboard Feature: A notable feature is the Storyboard, which helps aspiring content creators and moviemakers learn to edit and improve their video storytelling skills with pre-made templates for popular types of videos shared on social platforms.
Integration with Other Apple Applications: Being an Apple product, iMovie integrates well with other Apple applications and hardware, allowing for a seamless video editing experience especially for those already invested in the Apple ecosystem.
My Take on iMovie
As a veteran video professional, I don't often use iMovie. But I have, and it's a great tool if you're a beginner video editor.
Its ubiquity on Apple computers, phones, and tablets, make it the go-to video editing app when you want to create video on the go.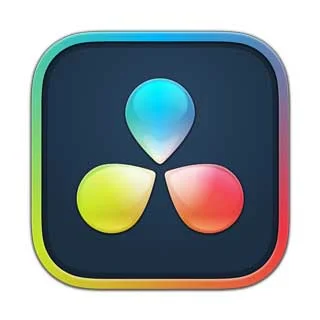 DaVinci Resolve
DaVinci Resolve is a powerful video editing software with advanced color grading tools and visual effects.
It offers both a free version and a paid version with additional features, making it suitable for both beginners and professionals.
Davinci Resolve Features:

Advanced Machine Learning Technology: DaVinci Resolve 18 features some of the most cutting-edge technology in the industry today. It houses the DaVinci Neural Engine, an advanced machine learning system powering many of the software's most powerful tools, and is fully supported in Apple M1 Mac models including M1 Ultra​
Comprehensive Video Editing Suite: It's free to use and includes editing, visual effects (Fusion), audio post-production (Fairlight, a DAW) and professional color grading. There's also a paid version called DaVinci Resolve Studio with enhanced features for a cost of $295​
Organized Feature Set: DaVinci Resolve's feature set is organized into seven pages, each dedicated to a different part of the post-production workflow: media management, editing, VFX, color correction, grading, audio, and delivery. This organization resembles most NLE's workspaces, each configured for a different task​
Continuous Improvement and Expansion: The software undergoes continuous improvement, with the latest version having over 100 new features and 200+ improvements, covering various areas like editing, cutting, coloring, fusion, and Fairlight, making it a robust all-in-one solution for filmmakers​
Variety of GPU and CPU Accelerated Resolve FX: DaVinci Resolve Studio 18 features over 100 GPU and CPU accelerated Resolve FX, which includes blurs, light effects, noise, image restoration, beauty enhancement, stylize and more.
The latest version added more plugins for depth map generation, surface tracking, fast noise, and despilling​
Cloud-Based Collaboration: The Blackmagic Cloud facilitates collaborative projects, allowing different artists around the world to work on the same project.
For instance, an editor in the US could work on a project, share it with a VFX artist in Canada, have the audio tweaked by an engineer in Asia, and the grade completed by a colorist based in Europe, all while the footage remains on the same server​
My Take on Davinci Resolve:
I love Resolve. I do professional work as a colorist and there is not another tool out there than even comes close to Resolve for color grading.
Its video editing features are full and it does everything that the other major NLEs on the list do, as well.
It's a good place to get started in professional video editing since there is a nicely-featured free version.
The only downside is that its visual effects component, Fusion, has a higher learning curve than Adobe After Effects and Motion.

Avid Media Composer
Avid Media Composer is a professional video editing software used by filmmakers and broadcasters.
It offers a wide range of advanced features, but its learning curve and pricing may not be suitable for beginners.
Avid Media Composer Features:
Avid DNxHD Codec and FrameFlex: Avid Media Composer provides professional features including the Avid DNxHD codec and FrameFlex, which allow users to maintain high-quality video while managing file sizes and adjusting the frame size and aspect ratio of their footage​
Audio Dupe Detection: Audio Dupe Detection is another noteworthy feature in Avid Media Composer, helping users in identifying duplicate audio clips, thus aiding in efficient management and editing of audio assets within the projects​
Edit 3D and Multicam Editing: Edit 3D is a feature that enables editing of 3D content, while multicam editing facilitates handling and editing of footage from multiple cameras, enhancing the editing experience especially in scenarios with multi-angle shots​
High Resolution and HDR Editing: Users can edit high resolution and HDR (High Dynamic Range) projects natively, which is particularly beneficial for maintaining quality and achieving professional-grade color grading and visual effects​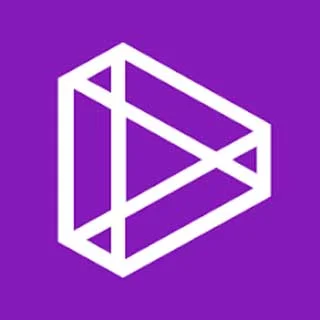 Lightworks
Lightworks is a professional-grade video editing software that offers a free version with limited features.
It supports a wide range of formats and provides real-time effects, but the interface may not be beginner-friendly.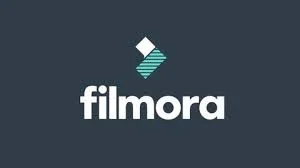 Filmora X
Filmora X is an affordable, user-friendly video editing software suitable for beginners and intermediate users.
It offers a wide range of editing tools, effects, and templates, making it an excellent option for those looking to create engaging content without breaking the bank.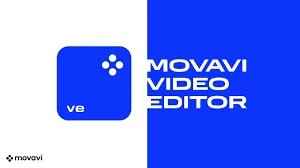 Movavi Video Editor
Movavi Video Editor is recognized for its user-friendliness, clarity, and ease of use, making it suitable for casual users and enthusiasts wanting to create videos for personal sharing or online posting.
It provides a broad spectrum of features including automatic tools, aspect ratio tools, text, audio, and 4K rendering, all aimed at enabling the creation and editing of videos without a steep learning curve​.
The software is equipped with functionalities that allow users to create eye-catching social content, trim and cut videos, add music, apply over 180 filters, and incorporate drag-and-drop effects.
It also offers ready-made intros, titles, and transitions to enhance the video editing experience​.
Additionally, Movavi Video Editor facilitates the editing of footage on a multi-track timeline, application of special effects, tweaking of audio, and saving or uploading the final product in various formats.
TL;DR Quick Review:

Movavi Video Editor stands out as a game-changer in the video editing realm.
Its intuitive interface, paired with a plethora of innovative features, ensures a seamless learning curve even for beginners.
Coupled with its affordable price point of just $79.95 for a single license, it offers unmatched value for both amateur and professional creators alike.
Get Movavi Video Editor Today!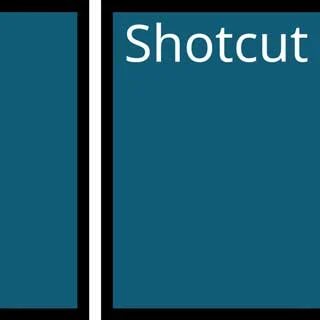 Shotcut
Shotcut is an open-source, free video editing software for Mac that supports a wide range of formats and offers a customizable interface.
While it may not have all the advanced features of paid software, it's an excellent choice for those on a budget or who prefer open-source options.
Blender
Blender is primarily known as a 3D animation software but also offers a powerful video editor suitable for advanced users.
It's free and open-source, with a range of features and tools for both video editing and animation.
Conclusion
Choosing the right video editing software for Mac depends on your needs, budget, and skill level.
With the top 10 options listed above, you're sure to find the perfect software to create high-quality videos and bring your creative visions to life.
Don't hesitate to explore and experiment with different software options, as finding the perfect fit is essential for your editing success.
Top 10 Video Editing Software for Mac Frequently Asked Questions
Is there a free video editing software for Mac?
Yes, there are several free video editing software options for Mac, including iMovie, DaVinci Resolve, HitFilm Express, Shotcut, and Blender. Each software caters to different skill levels and offers a unique set of features.
Which video editing software is best for beginners on Mac?
iMovie is considered the best video editing software for beginners on Mac, as it is designed by Apple and offers a user-friendly interface with basic editing tools. Other beginner-friendly options include Filmora X and HitFilm Express.
Are professional video editing software worth the investment?
Professional video editing software, such as Final Cut Pro, Adobe Premiere Pro, and Avid Media Composer, are worth the investment if you are a professional video editor or content creator who requires advanced features and tools. If you're a beginner or intermediate user, you may find more affordable or free options to be sufficient for your needs.
Can I use video editing software on an older Mac?
Most video editing software requires specific system requirements to function optimally. Ensure your Mac meets the minimum system requirements of the software you plan to use. If not, consider upgrading your hardware or using less resource-intensive software.
How long does it take to learn video editing software?
The learning curve for video editing software varies depending on the software and the user's experience. Beginners may take a few weeks to become proficient with basic tools, while advanced software may take several months to master. Online tutorials, forums, and community support can help expedite the learning process.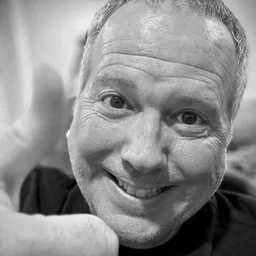 About the Author
Joseph Nilo has been working professionally in all aspects of audio and video production for over twenty years. His day-to-day work finds him working as a video editor, 2D and 3D motion graphics designer, voiceover artist and audio engineer, and colorist for corporate projects and feature films.