Discovering the Mobile Version of iMovie
iMovie is a user-friendly video editing app from Apple for iOS and iPadOS devices.
It's designed for easy, on-the-go editing. You can download iMovie from the App Store.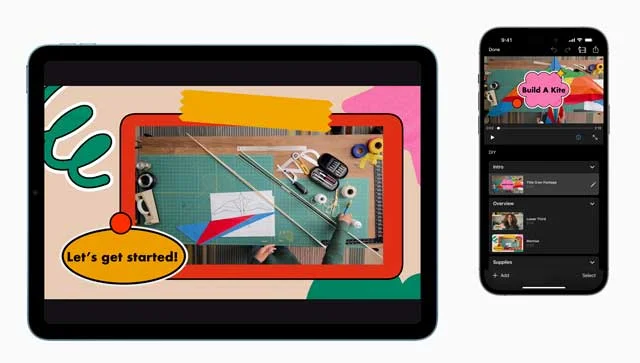 Key Features and Limitations
iMovie offers a host of features for video creation:
Edit with Ease: Trim, split, and rearrange clips. Control playback speed for slow motion or fast-forward effects.
Seamless Transitions: Smoothly connect clips with various transition options.
Consistent Themes: Apply built-in themes for a uniform style.
Text and Titles: Overlay your videos with text, titles, and credits.
Audio Overhaul: Incorporate music, sound effects, and voiceovers with fine-tuned audio settings.
Visual Filters: Enhance your videos with a selection of filters.
While comprehensive, iMovie on mobile lacks some of the more advanced features available on the macOS version, like multi-track editing and advanced color grading.
Notably, it does not support HDR editing, yet it does offer green-screen capabilities and 4K video support for compatible devices.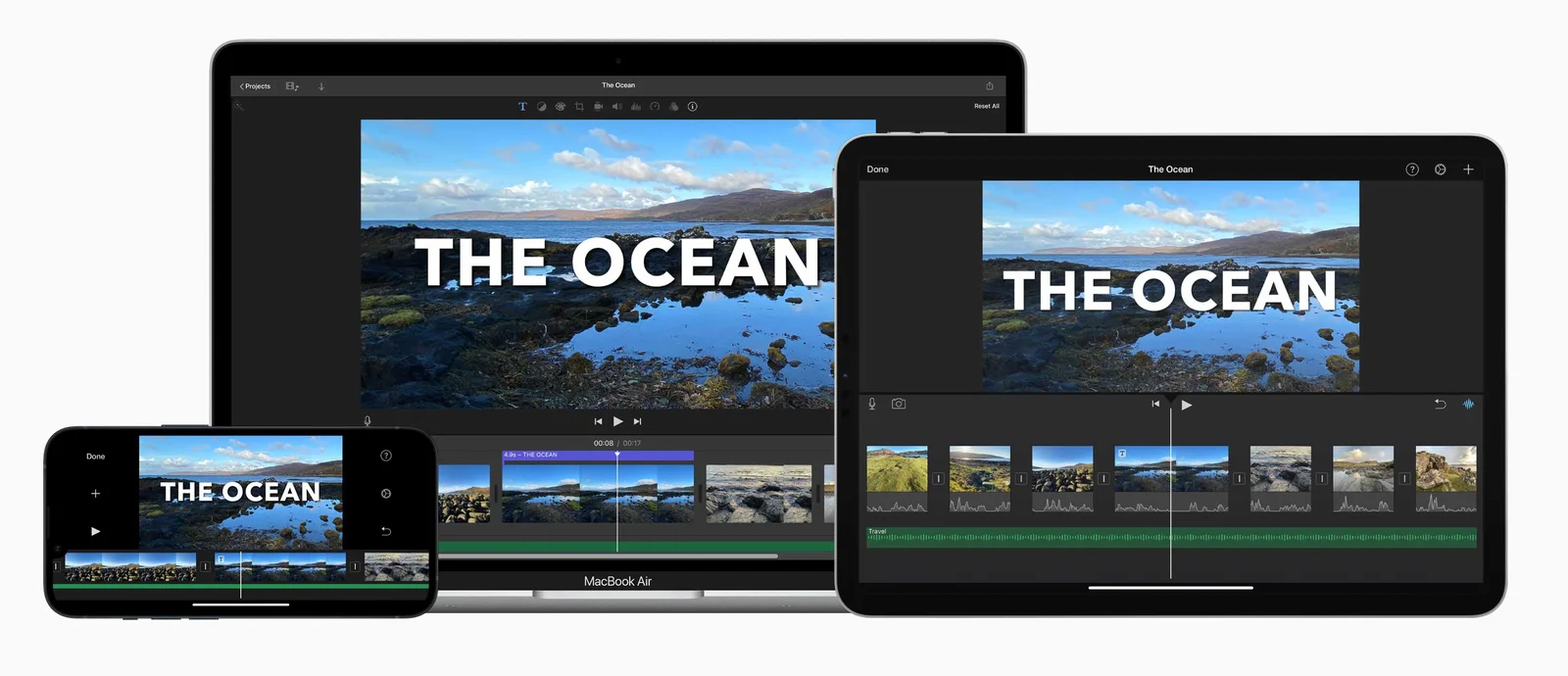 New Updates
iMovie 3.0 introduces significant enhancements:
Storyboards: Plan and structure your video with preset templates.
Magic Movie: Create videos automatically by compiling the best footage with no manual editing required.
Syncing Projects
Sync your projects between devices for a seamless editing workflow. Start on your iPhone or iPad, and finish on your Mac. Make sure you're using iMovie 10.1.11 or later on macOS for compatibility.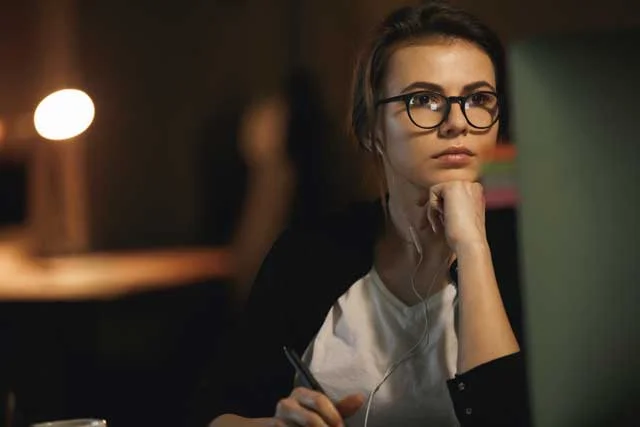 iMovie for iOS and iPadOS FAQ
What is iMovie on mobile?
iMovie is Apple's video editing app for iPhone, iPad, and iPod touch, designed for crafting and sharing movies directly from your mobile device.
Can I edit 4K videos?
Yes, iMovie supports 4K video editing on devices capable of recording in 4K.
What are iMovie's mobile features?
It offers multi-touch gestures for editing, themes, audio tools, and various options for sharing and exporting your videos.
What are the limitations?
While powerful, iMovie for mobile doesn't include multi-track editing, motion tracking, advanced color grading, or HDR video editing.
How do I sync projects to Mac?
Projects can be synced by saving them to your device or iCloud Drive, then opening them in iMovie on your Mac. Ensure you have the compatible version of iMovie on macOS for this to work.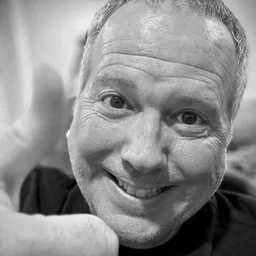 About the Author
Joseph Nilo has been working professionally in all aspects of audio and video production for over twenty years. His day-to-day work finds him working as a video editor, 2D and 3D motion graphics designer, voiceover artist and audio engineer, and colorist for corporate projects and feature films.