As a pro video editor, staying updated with the latest tools and features is crucial for a seamless workflow.
Adobe, with its October 2023 release, has introduced some game-changing features in Premiere Pro 24.0 that are designed to enhance your editing experience significantly.
I also happen to love new product release days. It means fun new things to try out and the possibility of workflow-changing enhancements.
Let's jump in to the new features.
This page may include affiliate links.
Though I only recommend software that I use and fully believe in.
⭐⭐⭐⭐⭐
I pay for Adobe Creative Cloud and have used it every day in my 20-year career as a video editor, producer, and colorist.
Purchasing Adobe CC through these links will get you the best deal available and support this site.
Get Adobe Creative Cloud Now!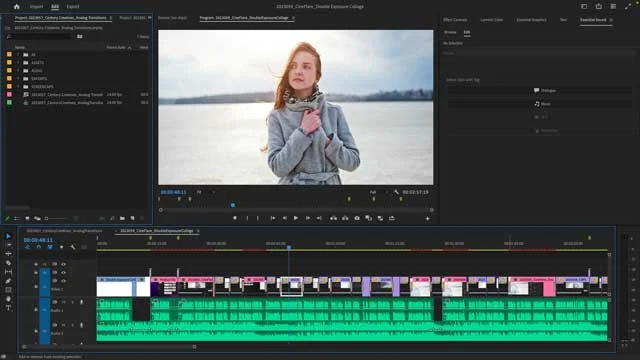 5x Faster Timeline Drawing
Experience a more interactive and responsive editing environment with the new high-performance timeline drawing.
This feature promises buttery smooth editing and trimming, making your workflow faster and more efficient.
My Take:
Bring it! Speed improvements are always welcome. Premiere Pro has always lagged behind Final Cut Pro in being tuned for Mac hardware (likely since it has to be cross-platform). I like to work faster and not feel lag when I'm editing.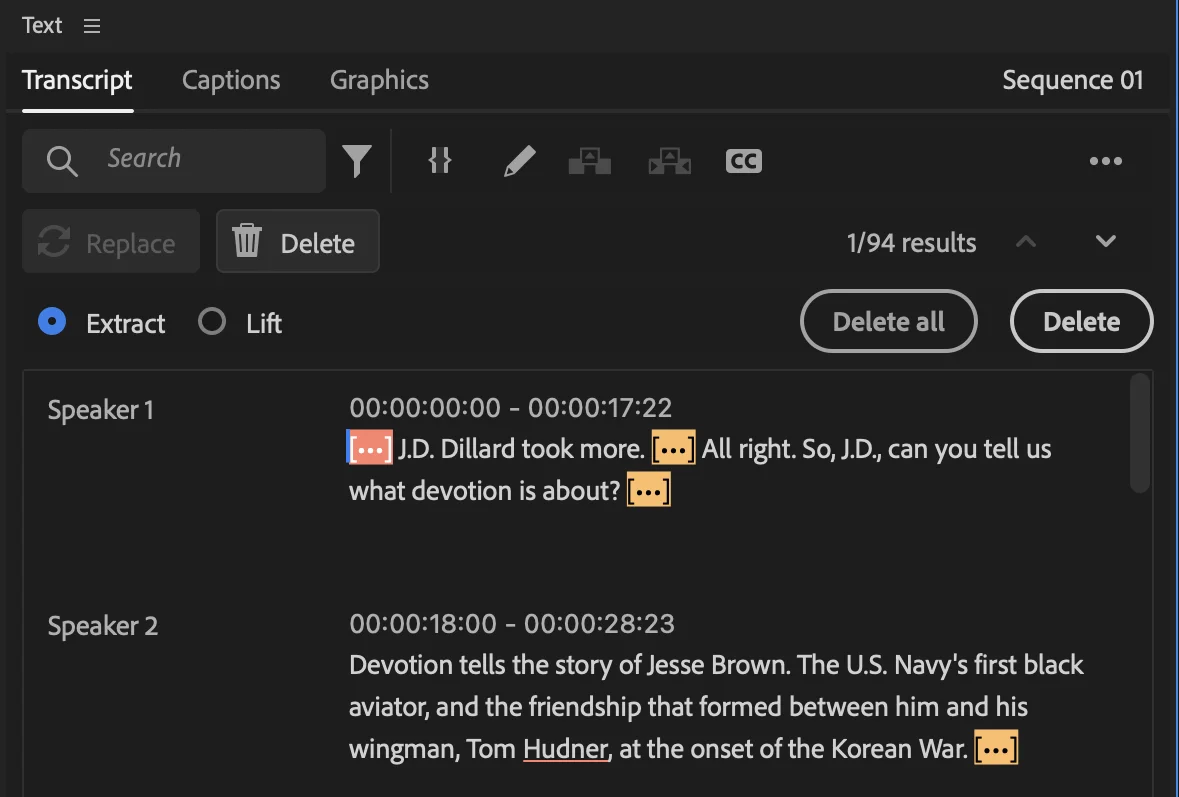 New Text-Based Editing Features
The text-based editing feature is revamped, enabling you to delete all pauses with a single click and providing more control over your transcript view.
Multichannel audio support is now included, allowing re-transcription of audio files using a specific channel or a mix of all channels.
My Take:
The new text-based editing features are intriguing to me, although I haven't dived deep into using them much. I feel like they're making improvements to keep up with consumer products like Descript.
Although this type of editing should be very useful for long interviews, talking heads, YouTube / Social Media Content creation and more.
The Premiere Pro transcription still leaves a bit to be desired. Currently my favorite tools is Transcriber.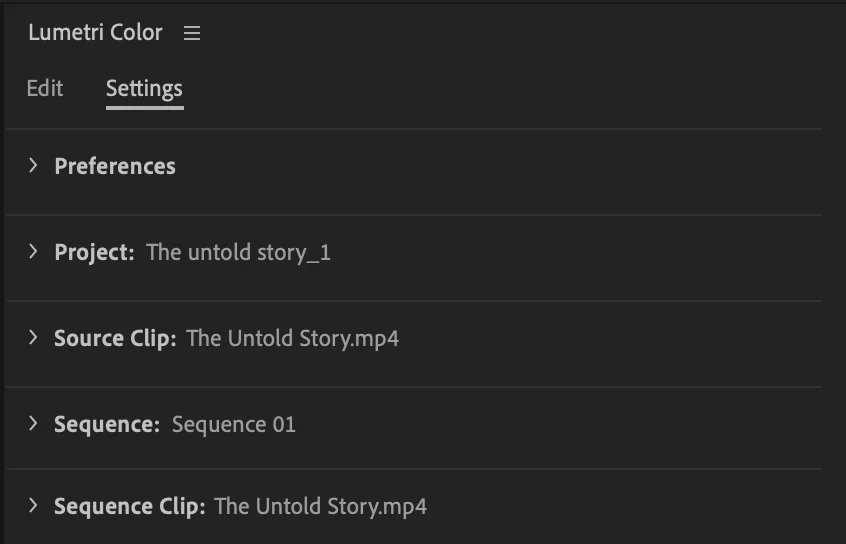 Simplified Color Settings
Creating visually appealing work is now more straightforward with simplified color settings and superior tone mapping.
The new consolidated color settings tab allows for quick changes and real-time result viewing, taking away the extra complicated steps previously required.
My Take:
I work as a professional colorist, and my tool of choice is Davinci Resolve. But I welcome changes to the Premiere Pro color workflow. It only keeps getting better and better.
While in-depth color grading tools are available in Premiere Pro, its seems that on the whole, Adobe has been moving to consolidating some of the simpler / more common controls for quick adjustments, like with graphics and sound.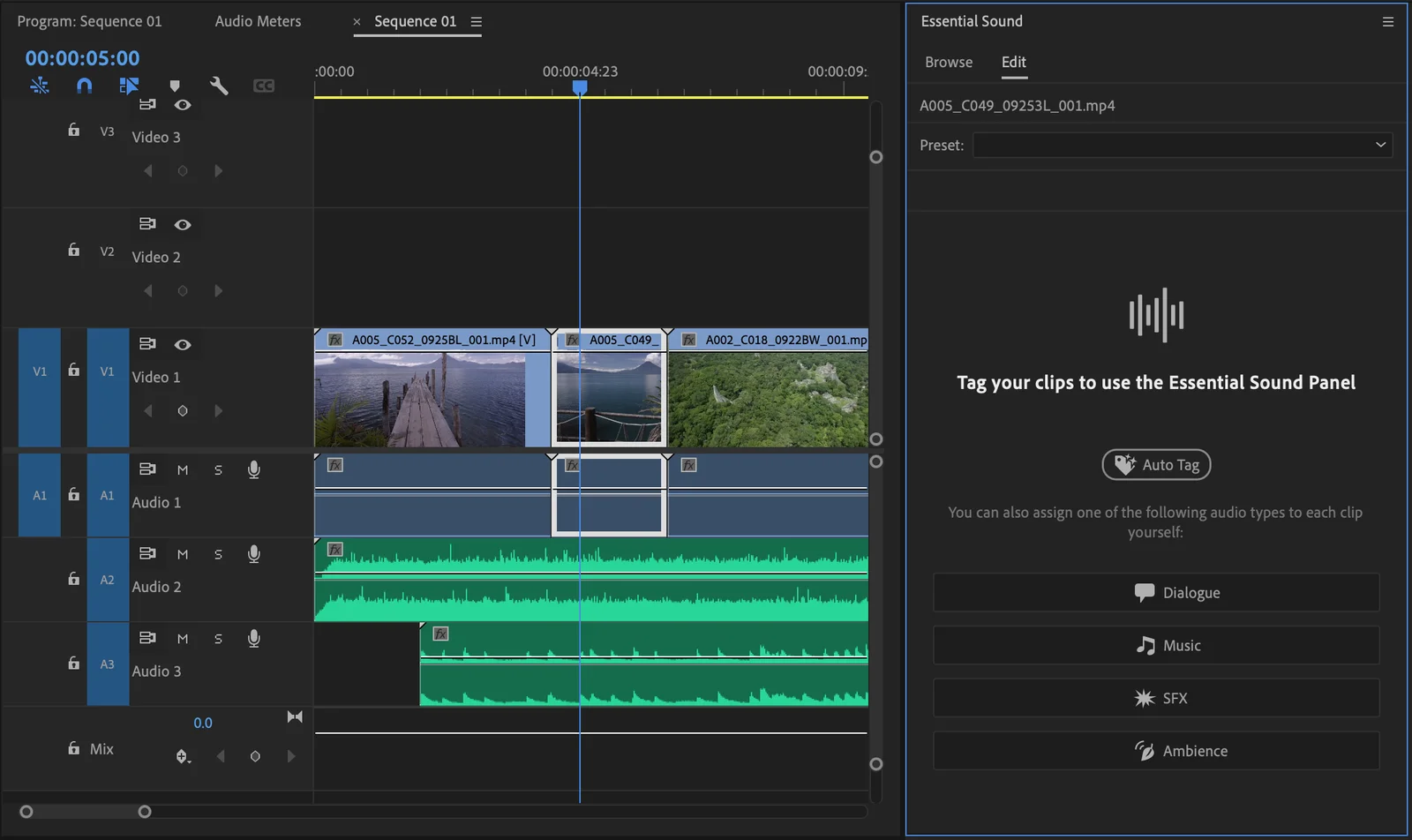 Audio Auto-Tagging
The Audio Auto-Tag feature is a new addition that automatically tags audio files as Dialogue, Music, SFX, or Ambience. This tagging reveals controls in the Essential Sound panel, providing immediate access to relevant tools for creating professional sound.
My Take:
Excellent! I'm looking forward to seeing how this works in practice. I do tag all of my audio files for easier organization, auto-ducking dialogue to music, and for using the remix feature.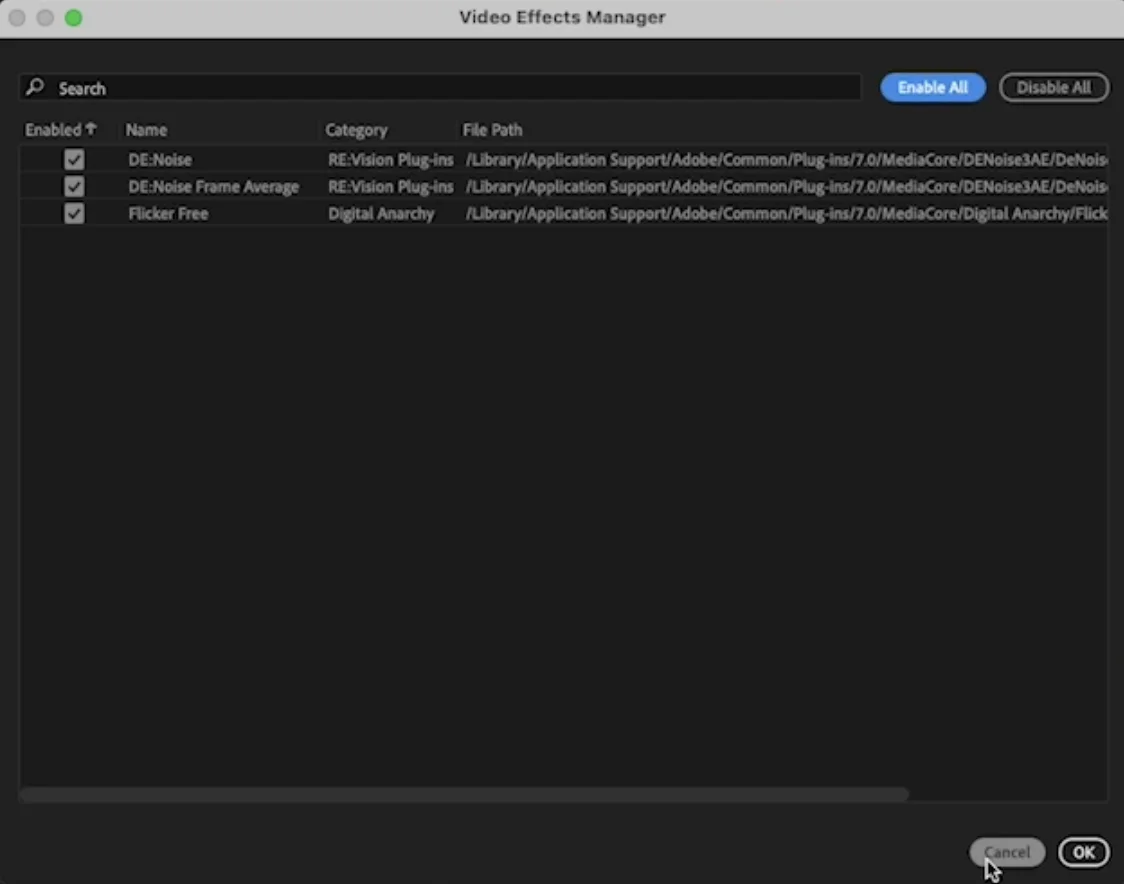 Manage Effects Efficiently with Effects Manager
The Video Effects Manager is your one-stop solution for managing all third-party plugins. It's designed to quickly identify, troubleshoot, and disable incompatible plugins, thus improving system stability and getting you back to work faster.
My Take:
I like this. I juggle a lot of third party video effects, mostly from FxFactory. The ability to manage settings and troubleshoot them when problems arise will be a good thing.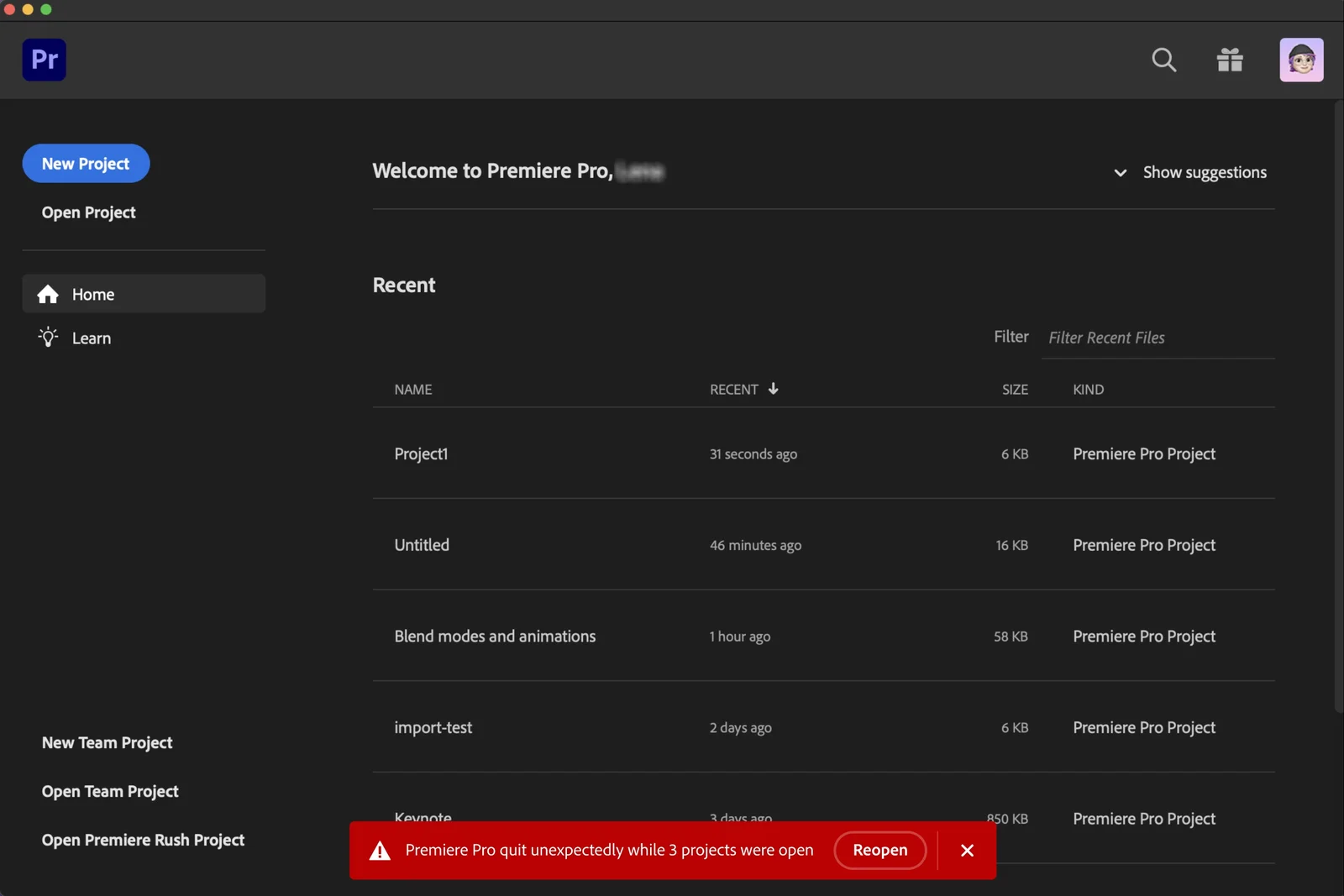 Project Templates for Fast Setup
Save your projects as templates for a quick setup on your new projects. This feature is especially useful in retaining branding, colors, and assets across multiple projects, which is a great advantage when creating advertising video collaterals.
My Take:
A big yes to this. I work in corporate video and the ability to create a client-level template is a welcome workflow change. Saving a few minutes each time adds up!
Seamless Project Recovery
Automatic project recovery is now a part of Premiere Pro 24.0, allowing you to easily recover and continue working on your projects even after an app crash.
My Take:
I haven't been crashing a lot lately (knock on wood), but better management of crashes is always welcome. It always seems to happen when you're working through a deadline, no?
Additional Updates
Hardware Acceleration Support: New support for HEVC and H264 hardware acceleration on Intel Discrete Graphics Cards and RED's R3D raw format on Windows.
Custom Destinations in Export Mode: Retain and share custom destinations easily across different sequences and projects.
SRT Support: Secure Reliable Transport (SRT) protocol for video and audio streaming from Premiere Pro to different viewers.
Disabling Tape-based Workflows: Moving towards all-digital workflows by removing support for tape-based workflows.
Improved Support Access: Faster access to help and feedback through automatic login to Adobe Support Community Forums when selecting Help or Provide Feedback inside Premiere Pro.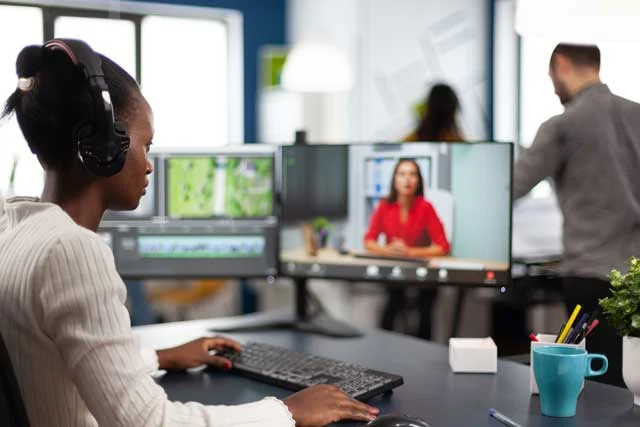 Best Practices for Updating Premiere Pro
Updating your software is crucial to stay ahead with the latest features and security patches.
However, if not done correctly, it can lead to various problems including compatibility issues and data loss.
Here are some best practices to follow when updating to a new version of Adobe Premiere Pro:
Understanding Updates
Adobe schedules around six updates for Premiere Pro each year, commonly referred to as "dot releases" with version numbers like 23.1 or 23.2.
Typically, there is one major release annually, identified by a new version number like 22.x or 23.x.
Projects saved in any version of Premiere Pro are compatible with other updates within the same version number, for example, a project saved in Premiere Pro 23.6 can be opened by Premiere Pro 23.0​
Scheduled Updates: Recommended Maintenance
Dot release updates are ideal for performing routine maintenance, which includes checking your system drivers, a common cause of performance issues.
The steps for maintenance include checking system drivers (Help > System Compatibility Report), clearing the Media Cache, and rebuilding the Plugin Cache using launch reset options​.
Major Releases: Recommended Maintenance
Full maintenance is highly recommended when updating to a new major release like from 22.6 to 23.0.
This involves checking drivers, clearing Media Cache, and rebuilding your plugin cache.
Additionally, it's advisable to check for outdated third-party plugins, and backup your customizations including preferences, keyboard shortcuts, and workspace layouts before updating to a new major release version​.
Be Prepared
Before hitting "Update", ensure you have the latest version of the Creative Cloud Desktop app as older versions might not show the newest updates.
It's recommended to disable auto-updates in the Creative Cloud app (Menu icon > File > Preferences > Apps) to manage updates at your own pace.
Backup your settings, preferences, workspaces, and effects presets to the Creative Cloud server using the Sync Settings feature in Premiere Pro.
Manually backup your whole profile folder to guard against any issues that might arise after updating​.
Proactively Avoiding Problems
Update your GPU driver, keep the older version of Premiere Pro, and delete your Media Cache files.
Decide on the settings to keep and rebuild your workspaces.
Update third-party plugins, extensions, etc., and rebuild the plugin cache.
Consider creating a new project and importing the old one if needed​
Additional Tips
Keep your system clean by clearing your media cache during updates​3​.
Adobe has also released a comprehensive "Best Practices & Workflow Guide" for Premiere Pro, which can be a resource for ensuring smooth updates​.
Following these best practices can ensure a smooth transition to the latest version of Premiere Pro, allowing you to take advantage of new features while avoiding potential issues.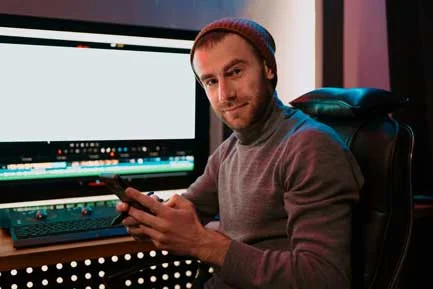 What's New in Adobe Premiere Pro 24 FAQ
How does the new timeline drawing feature improve editing in Premiere Pro 24.0?
The 5x faster timeline drawing feature enhances the editing experience by making the timeline more interactive and responsive, allowing for smoother editing and trimming.
What are the benefits of the new text-based editing features?
The revamped text-based editing features allow for quicker deletion of pauses, better control over transcript view, and multi-channel audio support for re-transcribing audio files.
How does the Audio Auto-Tag feature contribute to sound editing?
The Audio Auto-Tag feature automatically categorizes audio files, revealing controls in the Essential Sound panel for quicker access to relevant sound editing tools.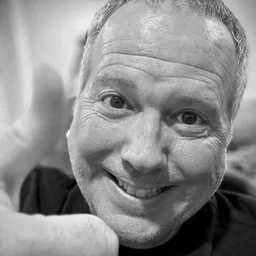 About the Author
Joseph Nilo has been working professionally in all aspects of audio and video production for over twenty years. His day-to-day work finds him working as a video editor, 2D and 3D motion graphics designer, voiceover artist and audio engineer, and colorist for corporate projects and feature films.