I've been a video editor for 20+ years. I've been through about all forms of video editing software in my career.
I started with Final Cut Pro and have had an "on again off again" relationship with Final Cut Pro.
My Backstory
I have a background as a musician and in audio production. I took a job at a production company and needed to hit the ground running as a video editor pretty quickly.
I installed Final Cut Pro 2 (the latest version at the time), bought a Final Cut Pro for Dummies book, and set to learn how to be a professional video editor.
Most of the basics came easy to me, having had a background editing audio. Many video editors (in my experience) also have a background in audio or are musicians of some type or another.
Over the years with this production company, I became more and more adept as a video editor and felt I had some mastery of Final Cut Pro.
My Podcast
In the mid-2000's I had discovered podcasting and started the Mac Pro Podcast, a show about media production on the Mac, geared toward professional video editors and newbies alike.
As a Mac-centric show and due to my experience with Final Cut Pro, a lot of the content was about FCP.
An audio podcast quickly became a video podcast and every week we featured Final Cut Pro tutorials about how to shoot and edit videos.
The tutorials were created from screen captures and we were some of the first folks creating that sort of video content.
My Production Company
Podcasting had become lucrative at the time, for both my podcast and producing content for corporate marketing departments, so a friend and I went independent and founded HiLo Media.
We continued to be Final Cut Pro editors as it was what we knew. We were getting into the years of Final Cut Pro 7 (the final "old" version before the switch to FCPX). We produced hundreds of videos for clients and even produced a 13-episode TV series for PBS in Final Cut Pro.
One of my clients, FxFactory, produces Final Cut Pro plugins, and we created Final Cut Pro tutorial and marketing content for them.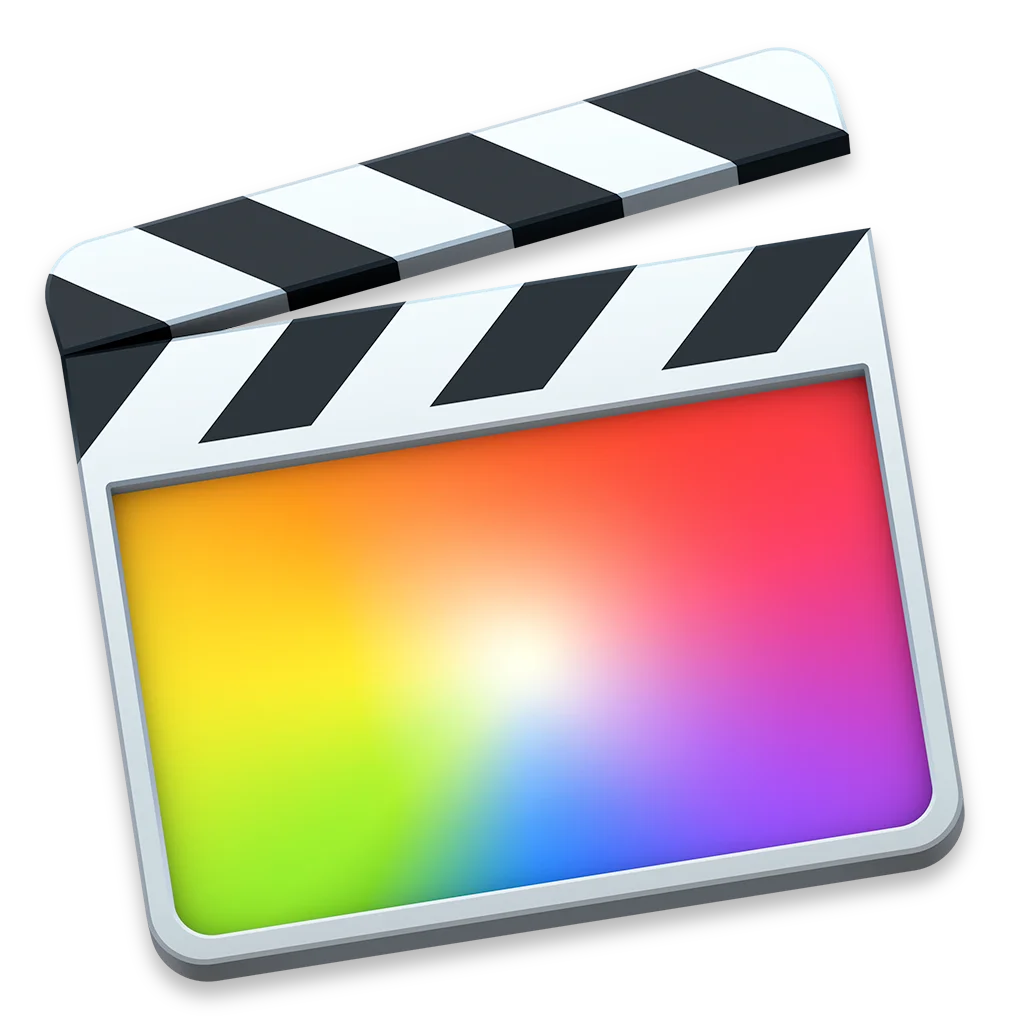 Final Cut Pro X
Final Cut Pro X was released on July 20, 2011. And a huge tidal wave crashed within the world of video editors.
What Changed?
FCPX was a complete rewrite and included all sorts of different paradigms that caused a lot of moaning and groaning and gnashing of teeth in the Final Cut Pro community.
The Magnetic Timeline was a completely different way of thinking than standard, track-based timelines (common to pretty much all video editors).
Compound Clips were a way of nesting clips that were "kind of" familiar, yet a new way of organizing items on the timeline.
Color Correction in Final Cut Pro X was completely different, with familiar three-way color wheels being replaced by a color board.
The database project paradigm was also completely new-- there no longer was a single save file that you could see and move around. There were now projects and libraries and XML . . . and no saving!
The Final Cut Pro cost did come down from a very expensive $1000 to a much more small-business and amateur-video-editor-friendly $300. Plus now it's in the Mac App Store.
What Did I Do?
I initially embraced Final Cut Pro X as a modern Mac App and the way of the future. I liked the magnetic timeline and the speed of trimming clips and editing videos in FCP. But there were a few stumbling blocks that led us to need to switch to Adobe Premiere Pro in Adobe Creative Cloud.
Collaboration was almost non-existent initially. This has now been fixed but at the time there was no way you could share a project file amongst multiple editors and this was a deal breaker for the way we worked.
FCPX broke all the needs of professional users in regards to color correction, visual effects, and audio post production. Again, this has all been remedied but at the time it was impossible to export an OMF for audio mixing or XML for color grading.
So we switched to Premiere Pro, which was more like the experience we were used to with Final Cut Pro 7:
One Save File that could live with the media, reconnect, and be shared among multiple video editors
The ability to export audio clips with OMF and export XML for color grading
And visual effects needs were in even better hands with the integration of Adobe After Effects in the Adobe Creative Cloud Subscription.
What Now?
With years of updates and the re-addition of the professional features that were lacking, Final Cut Pro is now a mature video editing software. It is being used more and more to edit broadcast content and feature films. It is super fast on modern Apple Silicon Macs and its database-based paradigm is excellent for smart collections of video clips and organization.
Ultra-Modern new features like HDR editing, voice isolation and removal of background noise from audio clips, 3D motion tracking, and playing better with third party apps make Final Cut Pro X a good choice for a production house or someone starting out video editing.
I still use Adobe Premiere Pro for most of my work, due to my reliance on After Effects for the type of work I do. But I still like the speed of Final Cut Pro on my current MacBook Pro. It can export video faster than Premiere Pro, and the magnetic timeline is still a paradigm that I like.
Conversely, I don't use the Adobe offering for audio production - Adobe Audition. I use Apple's Logic Pro as I highly prefer it.
So after all these years, I still like Final Cut Pro. It was my first foray into video editing software and it's still good!
Final Cut Pro Frequently Asked Questions
How much does Final Pro Cut cost?
Final Cut Pro costs $300 on the Mac App Store. There are additional discounts for students and educators. It is a one-time purchase and has been upgraded in-place since it came out in 2011, including all major point upgrades.
Who Makes Final Cut Pro?
Final Cut Pro is made by Apple, Inc.

Is Final Cut Pro completely free?
Nope. You're thinking of iMovie. It is completely free. It is a great starting point to learn video editing. There is also other free video editing software out there.
Is Final Cut Pro better than iMovie?
Um, Yes. It is a professional tool that has tons more features. Though iMovie is great if you don't want to spend any money, both iMovie and Final Cut Pro are good for beginners learning video editing. Get them both in the Apple App Store.
Is Final Cut Pro free for PC?
Final Cut Pro is Mac-Only.
Is Final Cut Pro X one-time purchase?
Thus far, yes. I purchased Final Cut Pro in 2011 and all upgrades and performance improvements have been free and did not incur upgrade pricing. So far Final Cut Pro has been a lifetime purchase.
Can my Mac run Final Cut Pro X?
In 2023, the current version of Final Cut Pro (10.6.5+) has the following system requirements:
MacOS 11.5.1 or later
4 GB of RAM (8 GB recommended)
1 GB of VRAM recommended
4.5 GB of available disk space
Learn more about how a GPU impacts video editing or a CPU impacts video editing on your Mac.
Which Mac is best for Final Cut Pro X?
All modern Macs will run Final Cut Pro well. Some Macs will run better than others. See all of the best Macs for video editing here. Likely your current best choices are the Mac Studio and MacBook Pro. I use a MacBook Pro 16" 2021.
Is Final Cut Pro worth it 2023?
I think Final Cut Pro is very worth it and a great deal for professional video editing software at the price. See how I feel about Final Cut Pro vs. Adobe Premiere Pro.
Is Final Cut Pro good for beginners?
Yes, I think Final Cut Pro is an easy video editing program to learn and start editing. Plus the Final Cut Pro cost is low compared to the power of the features.
Do professionals use Final Cut Pro X?
Yes, Final Cut Pro is being used more and more for broadcast content and feature films. I would think that Avid Media Composer, Adobe Premiere Pro, and Davinci Resolve might be more commonly found in professional video houses, but Final Cut Pro is growing in popularity due to its features, speed, and cost.
What is Final Cut Pro software used for?
Final Cut Pro software is used for video editing and motion graphics. It is a popular choice for many professional filmmakers and editors.
What Kind of Effects Come with Final Cut Pro?
Final Cut Pro has tons of included effects like a built in chroma key for green screen effects, titles, transitions, color correction tools, HDR tools, etc. It is very full-featured and has everything you'd need to edit videos. Plus there is a huge ecosystem of third-party plug ins available if you need something different.