If you're like most editors, you're always looking for ways to work faster and more efficiently. You'll likely spend a lot of time zooming in and out on your Adobe Premiere Pro timeline while you're video editing. Also, when I think of a zoom effect, I think of movement from keyframes like camera moves on specific clips. Plus, often you might need to zoom in on footage and reposition it to cover up something you don't want to see or focus in on a specific portion of the frame.
We'll cover all of this in this article, essentially everything you need to know about how to zoom in on Premiere Pro.
How To Zoom In On Premiere Pro
Zooming in and out of your Adobe Premiere Pro timeline can be a huge time-saver, and there are a few different ways to do it.
Option 1: The first way is to simply use the mouse scroll wheel.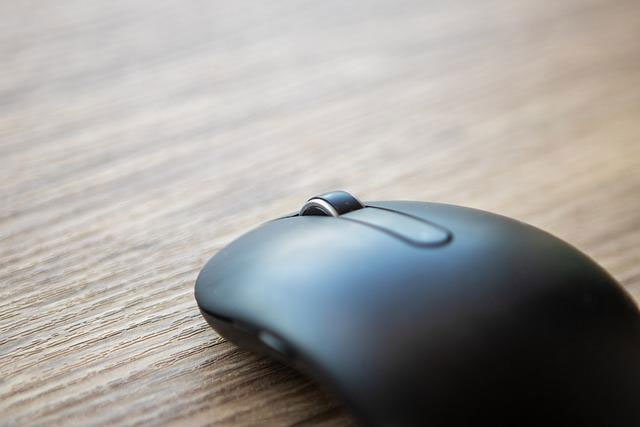 If you have a mouse with a scroll wheel, you can just hover over the timeline and use the scroll wheel plus the Option Key (Premiere Pro for MacOS) or the Alt Key (Premiere Pro for Windows) to zoom in and out.
Option 2: You can also use the "-" and "+" keys on your keyboard with a modifier.
Simply press "Command -" to zoom out and "Command +" to zoom in (on MacOS) and "Control -" to zoom out and "Control +" to zoom in on Adobe Premiere Pro for Windows.
Option 3: Premiere Pro gives you a handy zoom tool, signified by a Magnifying Glass icon in the Tool palette.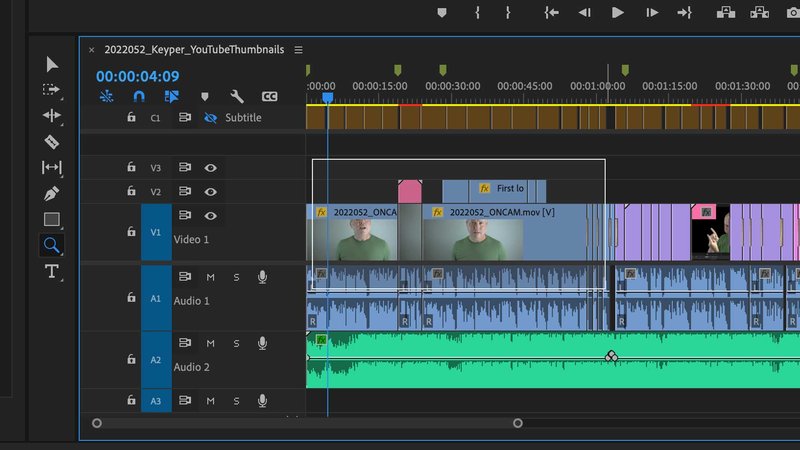 Or you could use the keyboard shortcut "Z" to access the zoom tool. Then use it to draw a marquee around a section of the timeline to zoom in on it and have it fill your timeline view.
Zooming in the Premiere Pro Canvas (Source and Program Monitors)
Just as you can zoom in and out of your timeline, you can also zoom in and out of your source and program monitors in Premiere Pro.
You can zoom in on the actual footage, in case you need to isolate something or see something more close-up.
In both the Program Monitor (the display of the footage on your timeline) and the Source Monitor (where you play back individual clips from your project to select in and out points), select a zoom level scale from the Zoom Level drop-down menu.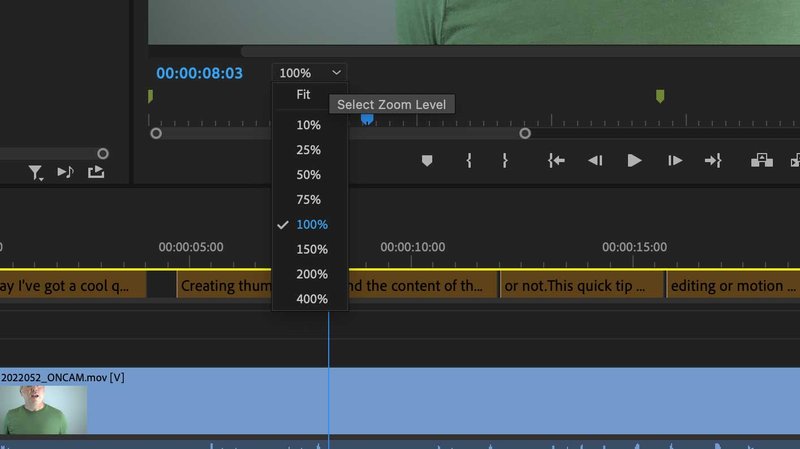 Alternatively, you can right-click and go to Magnification and choose a zoom level scale. These scale settings are displayed as percentages, plus settings to go back to fit the picture into the program monitor.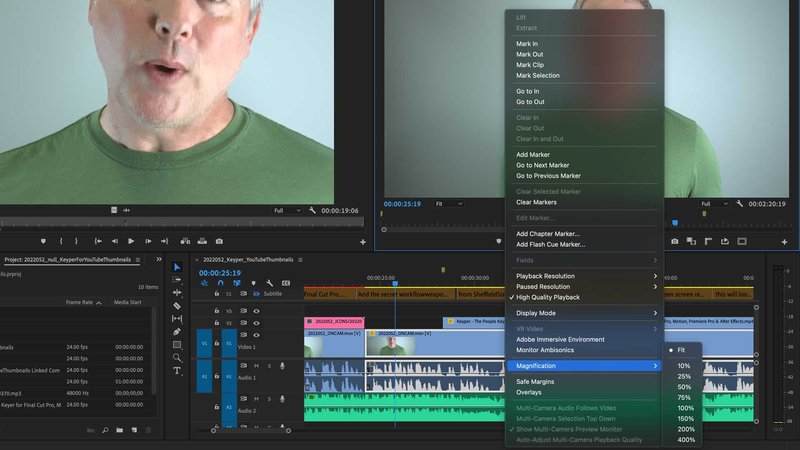 Keyframing Zooms on Clips / Applying Camera Moves in Premiere Pro
Oftentimes I need to add some motion to my clips, like a virtual camera move. There are a few ways to do this.
To simply zoom in on a clip or piece of footage, go to the effect controls in the Source Monitor by selecting a clip in the timeline or in your project and choosing its Effect Controls window (Shift-5). Then you can adjust the Scale parameter and reposition on the X and Y axes as needed.
To Keyframe a Zoom effect using the Scale and Position parameters, place the playhead where you'd like it, add your first keyframe, then move the playhead to the out position, add your second keyframes and then adjust your scale and position.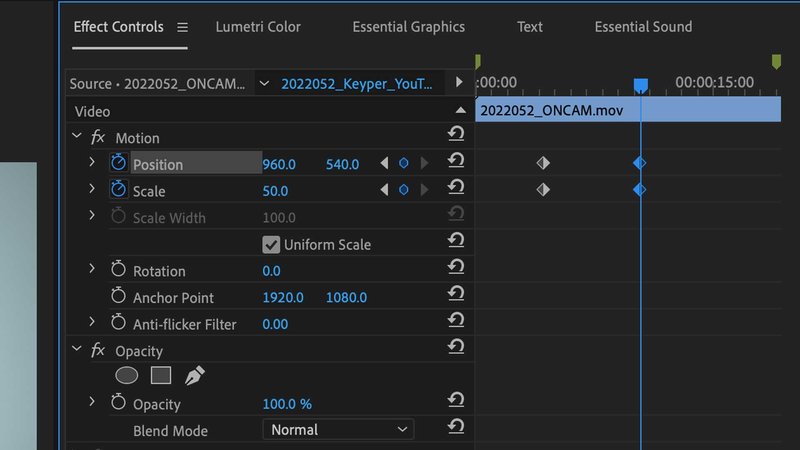 For a more natural zoom effect, change the keyframe interpolation by right clicking on the keyframe and choosing something other than "Linear", like Ease In or Ease Out.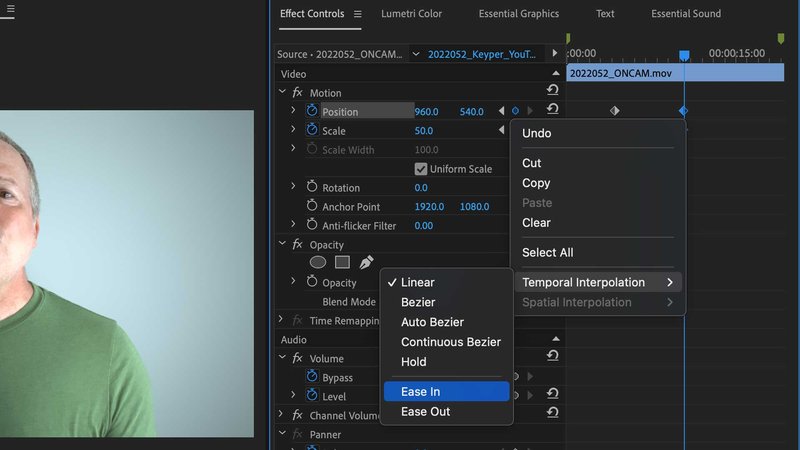 Some advanced ADOBE PREMIERE PRO zoom tips:
Use the Transform effect from Effects / Distort. Add it to your video clip and keyframe the scale and position parameters there. This effect is more like zooming in After Effects, and includes a nice motion blur for a natural-looking zoom effect.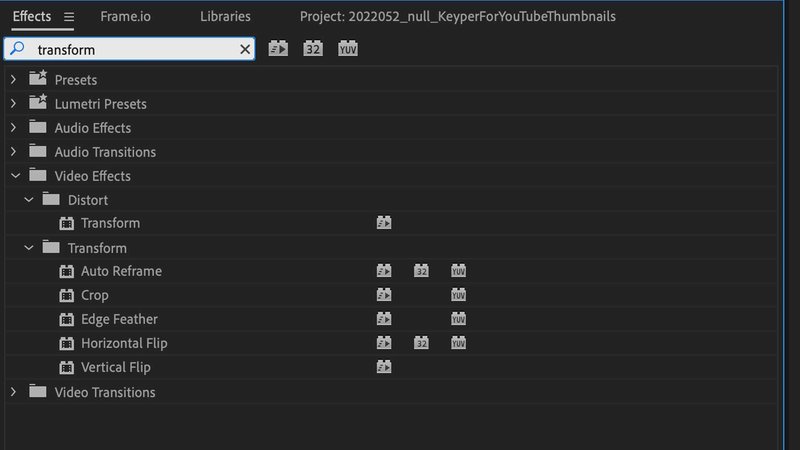 Alternatively, you can right click on a clip and "Replace with After Effects Composition". This will send the clip to After Effects where you can keyframe position and scale with motion blur added, plus have all of the extra power of After Effects at your disposal (3D camera, 3D movements, Depth of Field, etc). I do this very often and it's quicker than it sounds.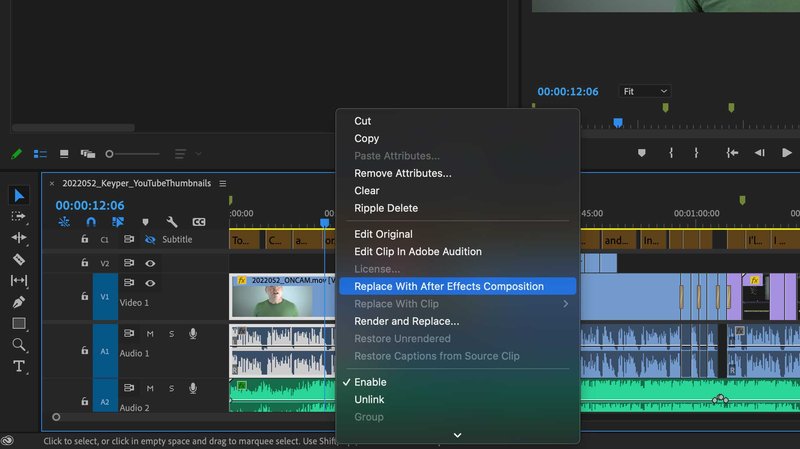 These are just a few of the ways you can zoom in and out in Premiere Pro. By learning these shortcuts, you can save yourself a lot of time in the editing process.
***
If you haven't made the decision to purchase Premiere Pro or Adobe Creative Cloud, I highly recommend the software for becoming the best video editor you can be!