When exploring the world of video editing, two titans stand out in the industry: Filmora and iMovie.
Both of these software offer a robust array of features, each with its unique strengths and potential drawbacks.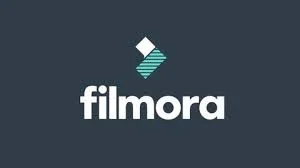 Filmora: Unleash Your Creativity
Filmora, developed by Wondershare, has built a reputation for being a powerhouse of creativity.
This editing software empowers its users by providing a comprehensive set of tools that are easy to understand and even easier to use.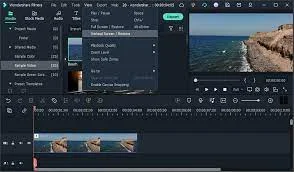 User Interface: A Canvas for Creativity
Filmora's user interface (UI) is designed with the user's experience in mind. It sports a modern, intuitive design, allowing even beginners to navigate through its features with ease.
You'll find your clips, effects, and transitions all within arm's reach, making the editing process smooth and efficient.
Effects Library: A World of Possibilities
One of Filmora's shining features is its extensive effects library.
This catalog of transitions, text effects, filters, and overlays provides a vast landscape for creative exploration.
Each effect is customizable, giving you the freedom to modify and adjust to your heart's content.
Advanced Editing Features: Beyond the Basics
Filmora isn't just for the casual video editor.
This software hosts an array of advanced editing features, including green screen capabilities, split-screen effects, and advanced text editing.
These features open the door to professional-grade editing, all within a user-friendly package.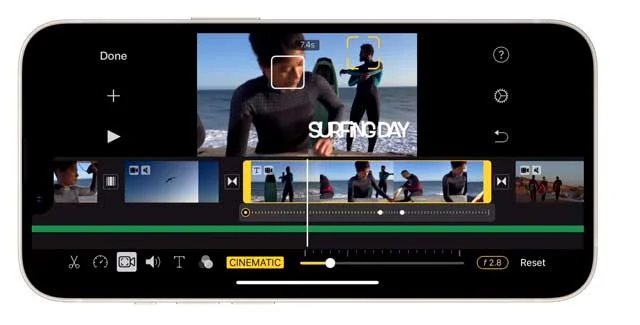 iMovie: The Mac Enthusiast's Go-To
On the other side of the ring, we have iMovie.
This free software, exclusive to Apple products, boasts a sleek design and user-friendly interface that are characteristic of the Apple ecosystem.
Seamless Integration: A Piece of the Apple Ecosystem
iMovie shines when it comes to seamless integration with other Apple products.
Whether you're transferring footage from your iPhone, adding music from your iTunes library, or sharing your finished project to social media, iMovie makes it effortless.
User Interface: Simplicity at Its Best
Like other Apple products, iMovie prides itself on its simplicity.
The user interface is clean and uncluttered, making it easy to find and use its features.
This straightforward design makes iMovie an excellent choice for beginners.
High-Quality Templates: A Fast Track to Professional Videos
iMovie comes with a variety of high-quality templates that can be a real time-saver.
These templates include transitions and music, allowing you to create polished, professional videos with just a few clicks.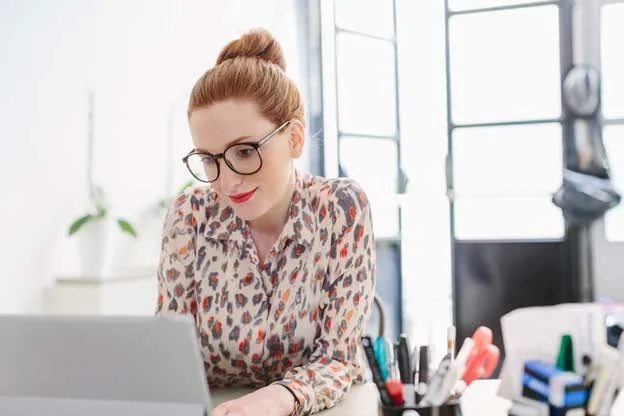 Choosing Between Filmora and iMovie
When it comes to deciding between Filmora and iMovie, it ultimately boils down to your individual needs as a video editor.
Both offer a unique set of features that cater to different types of users.
Personal Preference and Ease of Use
If you value a wide range of effects and the freedom to customize your videos extensively, Filmora may be the way to go.
On the other hand, if you're part of the Apple ecosystem and prefer a simple, straightforward interface, iMovie might be your best bet.
Cost Considerations
Keep in mind that while iMovie is free, Filmora comes with a price tag.
However, the investment might be worth it if you're seeking more advanced editing features.
Platform Compatibility
Lastly, platform compatibility is another factor to consider.
While Filmora is compatible with both Windows and Mac, iMovie is exclusive to Apple products.
Frequently Asked Questions
Why Choose Filmora?
Filmora is known for its user-friendly interface and extensive effects library. It offers advanced editing features, making it a suitable choice for both beginners and experienced editors.
Is Filmora Free?
Filmora is not free. It offers a free trial, but the full version comes at a cost. The paid version offers more features and removes the watermark that comes with the trial version.
Why Choose iMovie?
iMovie is part of the Apple ecosystem, offering seamless integration with other Apple products. It's an excellent choice for beginners due to its clean, straightforward interface and high-quality templates.
Is iMovie Free?
Yes, iMovie is free. However, it's important to note that iMovie is exclusive to Apple products.
Can I Use Filmora on a Mac?
Yes, Filmora is compatible with both Windows and Mac.
Can I Use iMovie on Windows?
No, iMovie is exclusive to Apple products. If you're a Windows user, you might consider alternatives like Filmora.
Which One Offers More Effects?
Filmora is known for its extensive effects library, offering a wider range of effects compared to iMovie.
Which One is Easier to Use?
Both Filmora and iMovie have user-friendly interfaces. However, if you prefer a simpler, less cluttered interface, you might find iMovie easier to use.
Does Filmora Have a Watermark?
The free trial version of Filmora does have a watermark. However, purchasing the full version removes the watermark.
Does iMovie Have a Watermark?
No, iMovie does not have a watermark.
Which One is Better for Professional Editing?
While both Filmora and iMovie can be used for professional editing, Filmora offers more advanced features, which might be more suitable for professional editors.