In the digital video editing, creating engaging content is an art and a science.
Whether you're an aspiring filmmaker, a content creator, or someone keen on preserving life's moments in motion, achieving smooth, stable footage is super important for your viewers.
Shaky videos can be distracting, often diminishing the viewer's experience.
That's where Movavi comes into play, a user-friendly video editing app that can transform jittery footage into smooth cinematic visuals.
In this guide, we'll explore the process of stabilizing videos using Movavi, ensuring your creations resonate with professionalism and clarity.
TL;DR Quick Review:

Movavi Video Editor stands out as a game-changer in the video editing realm.
Its intuitive interface, paired with a plethora of innovative features, ensures a seamless learning curve even for beginners.
Coupled with its affordable price point of just $79.95 for a single license, it offers unmatched value for both amateur and professional creators alike.
Get Movavi Video Editor Today!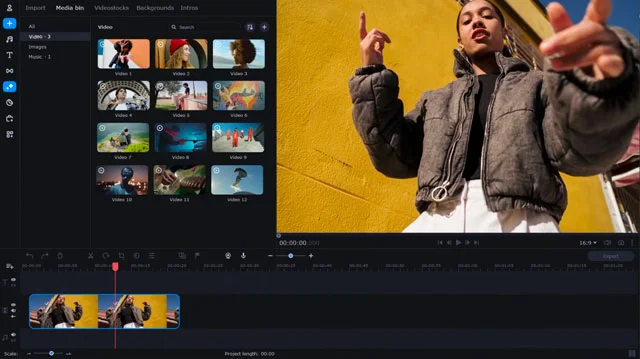 Understanding the Basics
The Significance of Video Stability
Stable footage is not merely an aesthetic choice; it's about delivering a clear, enjoyable viewing experience.
Shaky videos can detract from the narrative, making it hard for viewers to follow along.
Whether you're crafting a narrative, documenting travel adventures, or creating instructional content, stability is crucial for maintaining viewer engagement and conveying your message effectively.
Root Causes of Video Shakes
Understanding what leads to shaky videos is the first step towards fixing them.
Typically, shaky footage is the result of hand-held shooting, wind interference, or mounting the camera on moving objects.
Identifying these causes can guide you on how to better shoot or stabilize your videos post-production.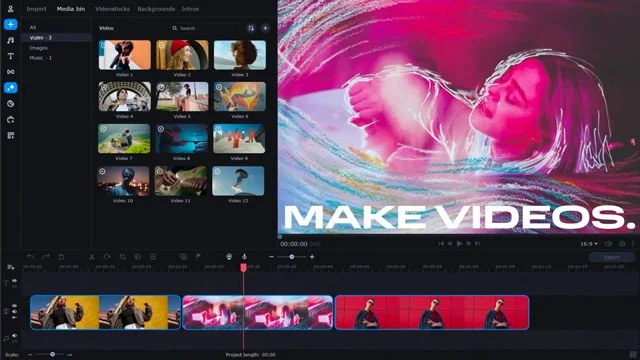 Movavi: Your Ally for Stable Footage
Discovering Movavi
Movavi isn't just a video editing software; it's a user-friendly companion for anyone striving for perfection in video content.
Its video stabilization feature is intuitive yet powerful, making it an accessible tool for beginners and a robust solution for seasoned editors.
Getting Started with Movavi
Before diving into the stabilization process, ensure you have Movavi installed on your computer.
It's a straightforward download and installation process, after which you can launch the program and familiarize yourself with its user-friendly interface.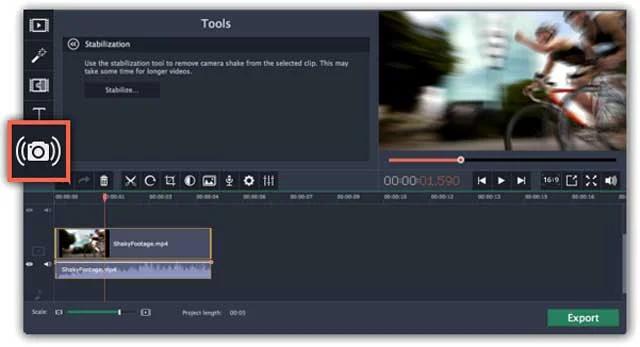 Stabilizing Your Videos
Importing Your Video
Initiate the stabilization process by importing the shaky video footage into Movavi.
Click on the 'Add Media Files' button, navigate to the video file on your computer, select it, and click 'Open'.
Your video will now be available on the timeline, ready for stabilization.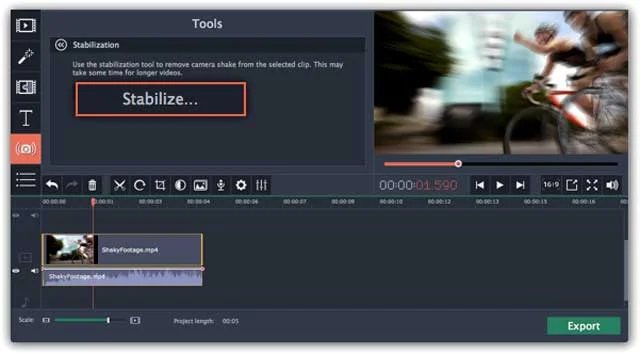 Accessing and Adjusting Stabilization Settings
In Movavi, stabilizing your video is super easy.
Select the video clip on the timeline, then click on the 'Stabilization' icon.
This will lead you to a window where you can adjust settings like 'Accuracy' and 'Shaking'.
Fine-tune these settings while previewing the stabilized video until you achieve the desired level of stability.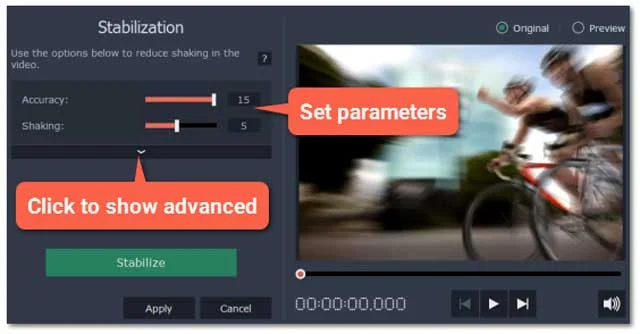 Applying Stabilization
Once satisfied with the stabilization, click 'Apply' to save the changes.
It's remarkable how with just a few clicks, Movavi transforms shaky footage into a stabilized, professional-looking video.
Exporting Your Video
With your video now stabilized, it's time to export it.
Click on the 'Export' button, choose your desired format and save location, then click 'Start'. Your stabilized video is now ready to be shared with the world.
Advanced Stabilization Tips
Utilizing external stabilizing equipment like tripods or gimbals during shooting.
Shooting in higher frame rates for smoother slow-motion playback.
Understanding the limitations of post-production stabilization and setting realistic expectations.
How to Fix Shaky Video in Movavi FAQ
How effective is Movavi in stabilizing severely shaky videos?
Movavi is adept at significantly improving the stability of shaky videos. However, the results may vary depending on the severity of shakiness. It's advisable to combine shooting techniques with post-production stabilization for optimal results.
Is Movavi user-friendly for video stabilization?
Absolutely! Movavi boasts a user-friendly interface making video stabilization a straightforward process even for beginners.
Is Movavi compatible with both Windows and Mac?
Yes, Movavi is available for both Windows and Mac users, ensuring a wide range of creators can benefit from its features.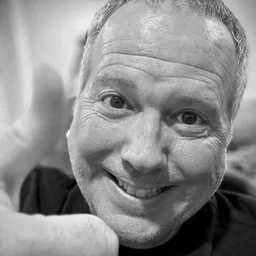 About the Author
Joseph Nilo has been working professionally in all aspects of audio and video production for over twenty years. His day-to-day work finds him working as a video editor, 2D and 3D motion graphics designer, voiceover artist and audio engineer, and colorist for corporate projects and feature films.