Exclusive Adobe Creative Cloud Discounts
Adobe, the renowned software powerhouse, is all set to roll out its Black Friday 2023 extravaganza.
If you're a digital creative, this is your golden chance to snag the best deals on Adobe Creative Cloud.
Here, we'll unveil the most tempting discounts and offers Adobe has in store this year.
This page may include affiliate links.
Though I only recommend software that I use and fully believe in.
⭐⭐⭐⭐⭐
I pay for Adobe Creative Cloud and have used it every day in my 20-year career as a video editor, producer, and colorist.
Purchasing Adobe CC through these links will get you the best deal available and support this site.
Get Adobe Creative Cloud Now!
Understanding Adobe Creative Cloud Pricing
Before diving into the deals, let's understand Adobe Creative Cloud's pricing structure.
It's a subscription-based model offering access to Adobe's suite, including favorites like Photoshop, Illustrator, and Premiere Pro.
Regular pricing varies, but Black Friday brings unique opportunities to save.
Top Adobe Black Friday Offers for 2023
This Black Friday, Adobe is going all out.
Expect substantial discounts on yearly subscriptions, with special emphasis on bundles including multiple apps.
Whether you're a graphic designer, photographer, or video editor, these deals are tailored to enhance your creative journey.
The following Black Friday Adobe Discounts are available from November 18-November 24, 2023:
| Product | Offer | Price |
| --- | --- | --- |
| Creative Cloud | 45% Off All Apps Bundle | $29.99 |
| Creative Cloud Teams | 41% Off Teams | $49.99 |
| Student & Teacher | 70% Off | $15.99 |
| Substance Individual | 50% Off for Individuals | $25 |
| Substance Teams | 20% Off for Teams | $79.99 |
Click Here to Get the Black Friday Deals!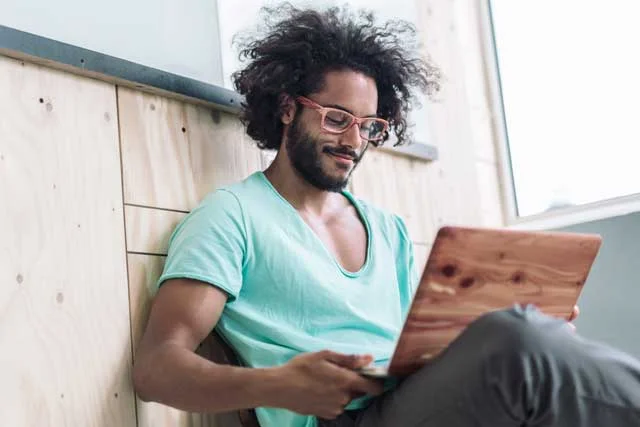 How to Maximize Savings on Adobe Software
To make the most of these Black Friday deals, plan ahead.
Assess your software needs – maybe you need the entire suite or just a couple of apps like Photoshop and Illustrator. Bundle deals usually offer the best value, so keep an eye out for those.
Special Deals for Students and Teachers on Adobe Products
Adobe hasn't forgotten about students and teachers.
This Black Friday 2023, educational discounts are more significant than ever.
If you're in academia, prepare to access the entire Creative Cloud at a fraction of the standard cost.
It's a perfect opportunity for those in the educational sector to upgrade their toolkit.
Adobe Black Friday Sale: What to Expect
The Adobe Black Friday Sale is expected to be a blend of discounts, bundled offers, and perhaps even some unique perks for existing subscribers.
Business Offers for Adobe Creative Cloud
Businesses, big and small, can also benefit from Adobe's Black Friday offers.
Special pricing for teams and enterprise solutions means enhanced collaboration and creativity at a reduced cost.
It's an ideal time for businesses to consider upgrading or expanding their Adobe software arsenal.
Comparison of Adobe Deals for Individuals and Teams
When comparing deals for individuals and teams, look beyond just the pricing.
Consider the added value – team subscriptions often include exclusive collaboration tools and cloud storage, making them a smart investment for business environments.
Adobe Black Friday 2023 FAQ
How Long Do Adobe's Black Friday Deals Last?
Adobe's Black Friday offers are typically limited-time events. To ensure you don't miss out, it's best to act quickly once the sale begins. This year's sale is expected to run from November 18-November 23.
Can I Upgrade My Existing Adobe Subscription During Black Friday?
Absolutely! Black Friday is an excellent time to upgrade your existing Adobe subscription. These upgrades often come at a significantly reduced cost.
Are There Any Deals for Existing Adobe Customers?
Yes, Adobe frequently offers exclusive discounts for its existing customers during Black Friday. Keep an eye on your email for personalized offers.
Is the Educational Discount Available to All Students and Teachers?
The educational discount is generally available to students and teachers from accredited institutions. For specific eligibility criteria, it's best to check Adobe's official guidelines.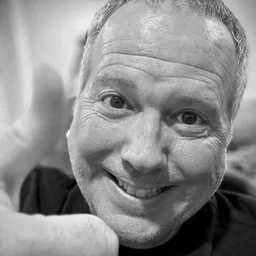 About the Author
Joseph Nilo has been working professionally in all aspects of audio and video production for over twenty years. His day-to-day work finds him working as a video editor, 2D and 3D motion graphics designer, voiceover artist and audio engineer, and colorist for corporate projects and feature films.