Explore the limitless possibilities with Adobe Creative Cloud.
Whether you're a designer, photographer, or video editor, our suite of powerful tools empowers you to bring your vision to life.
Join us and embark on a creative journey like no other.
First things first:

Full disclosure: this page includes affiliate links. Though I don't recommend software I don't believe in. I pay for Adobe Creative Cloud and have used it every day in my 20-year career as a video editor, producer, and colorist.
Purchasing Adobe CC through these links will get you the best deal available and support this site.
Get Adobe Creative Cloud
Adobe Creative Cloud Introduction
Adobe Creative Cloud has revolutionized the world of digital creativity, providing a comprehensive suite of powerful tools and services for artists, designers, photographers, and creative professionals.
This article delves into the vast capabilities and benefits of Adobe Creative Cloud, exploring its features, popular apps, subscription options, and more details.
Whether you're a seasoned creative or just starting your artistic journey, Adobe Creative Cloud offers a treasure trove of possibilities to bring your ideas to life.
Table of Contents
What is Adobe Creative Cloud?
Adobe Creative Cloud is a subscription-based software suite that grants users access to an extensive range of cutting-edge creative tools and services developed by Adobe Systems.
By subscribing to Adobe Creative Cloud, individuals and businesses can enjoy a collection of industry-leading applications, such as Photoshop, Illustrator, InDesign, Premiere Pro, and many others.
These powerful applications empower users to design stunning graphics, edit photos and videos, create captivating web and mobile experiences, develop immersive digital art, and much more.
The Adobe Creative Cloud is a powerful collection of over 20 software tools.
It has revolutionized industries, making it easier for creatives to produce exceptional work. Unlike the previous Adobe Creative Suite, which required you to purchase individual software, the Creative Cloud offers a subscription model.
This model allows you access to all the applications and updates as soon as they are released.
The Power of Creative Cloud Apps
Adobe Creative Cloud provides a vast array of apps that cater to various creative disciplines, enabling professionals to unleash their artistic potential.
The Adobe Creative Cloud apps list is extensive, with over 20 apps that cater to a variety of creative needs. This includes Photoshop for photo editing, Illustrator for graphic design, Adobe XD for UI/UX design, Premiere Pro for video editing, and After Effects for visual effects, among others.
Let's take a closer look at some of the popular apps offered by Adobe Creative Cloud: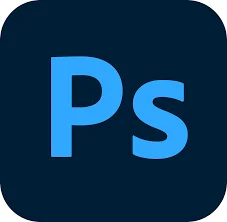 Adobe Photoshop
Photoshop is the undisputed heavyweight champion of image editing software. It offers an extensive set of tools and features for retouching photos, compositing images, creating digital paintings, and designing eye-catching graphics. Whether you're a photographer looking to enhance your images or a digital artist pushing the boundaries of creativity, Photoshop is an indispensable tool in your arsenal.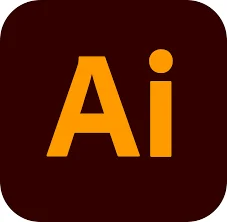 Adobe Illustrator
Illustrator is a vector graphics editor that allows users to create scalable illustrations, logos, icons, typography, and other intricate artwork. With its precision and versatility, Illustrator empowers designers to bring their wildest imaginations to life, whether it's designing a brand identity, crafting detailed illustrations, or creating captivating graphics for web and print.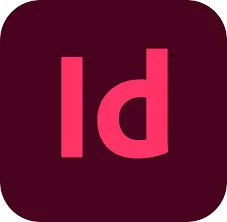 Adobe InDesign
InDesign is a page layout and design application used to create visually stunning publications, such as magazines, brochures, eBooks, and interactive PDFs. Its robust set of typography and layout tools, along with seamless integration with other Creative Cloud apps, makes InDesign an ideal choice for professional designers and publishers.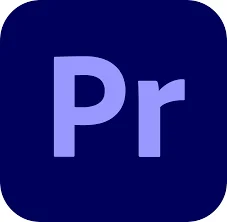 Adobe Premiere Pro
Premiere Pro is a video editing software loved by filmmakers, video editors, and content creators. It offers a comprehensive suite of tools for editing, color grading, audio mixing, and exporting high-quality videos. Whether you're editing a short film, a YouTube vlog, or a corporate video, Premiere Pro provides the tools and flexibility to bring your vision to the screen.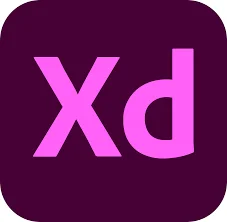 Adobe XD
XD, also known as Adobe Experience Design, is a powerful prototyping and wireframing tool for creating interactive user experiences and user interfaces (UI/UX). Designers can easily prototype mobile apps, websites, and other digital interfaces, test user interactions, and share their designs with stakeholders. XD streamlines the design process, enabling teams to iterate and collaborate effectively.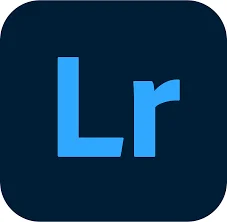 Adobe Lightroom
Lightroom is a go-to solution for photographers seeking efficient organization, powerful editing, and seamless image sharing. It offers robust tools for managing large photo libraries, enhancing images with precision, and showcasing work in beautiful online galleries. Lightroom Mobile extends the capabilities of the desktop version, allowing photographers to edit and sync photos across devices on the go.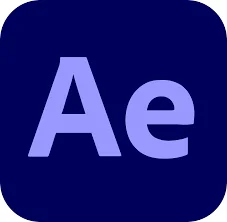 Adobe After Effects
After Effects is a visual effects and motion graphics software that enables users to bring their videos and animations to life. From adding special effects to creating cinematic titles and animations, After Effects provides the industry standard tools to unleash creativity and produce stunning visual content.
These are an example of just a few of the powerful apps included in Adobe Creative Cloud. Each application is designed to work seamlessly with one another, facilitating a smooth and efficient workflow.
Adobe Creative Cloud All Apps List
| Adobe Application | Description |
| --- | --- |
| Photoshop | An industry-standard photo editing tool that allows you to create and enhance images, designs, and 3D artwork. |
| Illustrator | A vector graphics software used to create logos, icons, drawings, typography, and complex illustrations for print, web, interactive, video, and mobile. |
| InDesign | A layout and page design software for print and digital media. Ideal for creating posters, books, digital magazines, eBooks, interactive PDFs, and more. |
| Lightroom | A photo service that gives you everything you need to edit, organize, store, and share your photos across desktop, mobile, and web. |
| Acrobat Pro | A software that allows you to create, edit, and sign PDF documents. |
| Adobe XD | A user experience design software for web apps and mobile apps, allowing you to design, prototype, and share user experiences. |
| Premiere Pro | A professional video editing software that allows you to edit footage in any modern format, from 8K to virtual reality. |
| After Effects | A software that allows you to create cinematic visual effects and motion graphics. |
| Dimension | A design tool that allows you to create high-quality, photorealistic images with 2D and 3D assets. |
| Dreamweaver | A web design and development tool that combines a visual design surface with a code editor. |
| Animate | A multimedia authoring and computer animation program, ideal for creating interactive animations for games, TV shows, and the web. |
| Audition | A comprehensive toolset for audio production, including multitrack, waveform, and spectral display. |
| InCopy | A writing and copyediting software that integrates with Adobe InDesign. |
| Prelude | A video logging and ingest tool designed for intuitive, efficient media organization and metadata entry. |
| Character Animator | A software that allows you to animate 2D characters in real-time, making animation easy and fun. |
| Fuse | A software to create custom 3D characters for Photoshop projects. |
The Allure of Adobe Stock
Adobe Stock offers millions of high-quality, royalty-free stock images, videos, graphics, and 3D models to elevate your creative projects. Integrated directly with Adobe Creative Cloud apps, Adobe Stock allows you to browse, license, and use assets within your favorite Adobe applications, streamlining your creative process and enhancing your designs with professional resources.
The Benefit of Creative Cloud All Apps Plan
The Creative Cloud All Apps plan is a comprehensive package that grants you access to every Adobe creative app and service. This includes more than 20 industry-leading applications for design, photography, video, and web. The All Apps plan also includes 100GB of cloud storage, Adobe Portfolio, Adobe Fonts, and Adobe Spark. It's the complete creative solution for turning your ideas into beautiful artworks, designs, and interactive experiences.
Understanding Adobe Creative Cloud Pricing
Adobe Creative Cloud pricing varies based on the plan you choose.
The individual plan offers complete access to all Adobe apps at $52.99 per month.
The single app plan costs $20.99 per month, and the Photography plan, which includes Lightroom, Lightroom Classic, Photoshop, and 20GB of cloud storage, is priced at $9.99 per month.
Adobe also offers significant discounts for students and teachers, as well as options for businesses, schools, and universities.
Embrace the Power of Adobe Offers
Adobe offers a range of subscription plans tailored to individual needs, businesses, students, and educators.
The individual plan is ideal for artists, designers, and photographers who want to use Adobe's powerful suite of creative tools.
The business plan caters to organizations looking for scalable options and advanced collaboration features.
Adobe also provides discounted plans for students and educators, making high-quality creative tools more accessible to those in education. These plans offer flexibility and a wealth of creative possibilities to suit various needs and budgets.
Experience the Convenience of Adobe Express
Adobe Express is a suite of online tools that make it easy to create social graphics, web stories, and videos. These tools are designed to be easy to use, even for those with no design experience. Whether you need to create a quick social media post or a promotional video, Adobe Express allows you to quickly create stunning content without the need for complex design software.
Accessing Your Work Anywhere with Adobe Creative Cloud Login
With Adobe Creative Cloud login, you can access your work anytime, anywhere. All your files, fonts, photos, and user settings are connected across your desktop, web, and mobile apps. It's creative flexibility like you've never experienced before.
Special Offers: Adobe Creative Cloud Student Discount
Adobe believes in empowering students to express their creativity. That's why they offer an impressive Adobe Creative Cloud student discount. Students and teachers can get the entire collection of Creative Cloud apps at a significantly reduced price.
Storing and Accessing Files with Adobe Creative Cloud Storage
Adobe Creative Cloud storage lets you access and manage your files from anywhere. You can store, browse, and share assets from Libraries right inside your Creative Cloud apps.
Test Driving the Tools with Adobe Creative Cloud Free Trial
If you're not sure if the Adobe Creative Cloud is right for you, take advantage of the Adobe Creative Cloud free trial. Adobe offers a seven-day free trial for its entire Creative Cloud or a limited one for individual apps.
Collaborative Work: Adobe Creative Cloud for Teams
Adobe Creative Cloud for teams offers a platform that fosters team collaboration. Teams can share files, communicate, and collaborate within the Creative Cloud apps, making it perfect for businesses and creative professionals.
Hardware to Run It: Adobe Creative Cloud System Requirements
Adobe Creative Cloud system requirements vary depending on the app. However, a multi-core Intel processor, 8GB of RAM, and 6GB of available hard-disk space are generally recommended.
Finding Your Favorite: Best Adobe Creative Cloud Apps for Graphic Design
The best Adobe Creative Cloud apps for graphic design include Photoshop, Illustrator, and InDesign. Photoshop is excellent for photo editing and raster graphics, Illustrator for creating vector graphics, and InDesign for designing layouts for prints and digital publishing.
Setting Up: How to Install Adobe Creative Cloud on Mac
Installing Adobe Creative Cloud on Mac is straightforward. After purchasing a plan, download the Creative Cloud desktop app from the Adobe website. From there, you can download and install any of the Creative Cloud apps.
A Perfect Match: Adobe Creative Cloud for Photographers
Adobe Creative Cloud for photographers provides all the tools you need to enhance, edit, and retouch your photographs. Tools like Photoshop and Lightroom can help turn your shots into stunning works of art.
Adobe Creative Cloud FAQ
Is Adobe Creative Cloud free now?
Adobe Creative Cloud is not available for free. However, Adobe offers a free trial for new users. This allows you to explore the features and capabilities of the suite before committing to a subscription. After the trial period ends, you need to choose a subscription plan to continue using the apps.
What is the difference between Adobe and Adobe Creative Cloud?
Adobe is the company that developed Adobe Creative Cloud. Adobe Creative Cloud is a suite of applications and services offered by Adobe, designed to foster creativity and streamline the creative process. It includes popular apps like Photoshop, Illustrator, Premiere Pro, and more.
Is Photoshop $10 a month?
Adobe offers a Photography Plan that includes Photoshop, Lightroom, and 20GB of cloud storage for approximately $10 per month. However, the price may vary based on your region and any ongoing promotions or discounts.
How much does Adobe Creative Cloud cost?
The cost of Adobe Creative Cloud depends on the plan you choose. The Creative Cloud All Apps plan, which includes access to all Adobe's applications, costs approximately $53 per month. There's also a Single App plan, where you can choose one app for about $21 per month. Special pricing is available for students, educators, and businesses.
What software is included in Adobe Creative Cloud?
Adobe Creative Cloud includes more than 20 software applications and services. This includes Photoshop for photo editing, Illustrator for vector graphics, InDesign for layout design, Premiere Pro for video editing, and many more. It also includes access to Adobe Stock and Adobe Fonts.
Can I use Adobe Creative Cloud on multiple devices?
Yes, you can install Adobe Creative Cloud apps on multiple devices. However, with a single-user license, you can only be signed in and use the apps on two devices at the same time.
Is Adobe Creative Cloud available for Mac and Windows?
Yes, Adobe Creative Cloud is available for both Mac and Windows operating systems. However, it's essential to check the specific system requirements for each app as they can vary.
How do I cancel my Adobe Creative Cloud subscription?
To cancel your Adobe Creative Cloud subscription, you need to sign in to your Adobe account, navigate to the 'Manage plan' section, and select 'Cancel plan.' There may be a cancellation fee if you choose to cancel before the end of your commitment period.
Can I access my files if I cancel my Adobe Creative Cloud subscription?
Yes, you can access files you've created and saved to your local storage even after you cancel your Adobe Creative Cloud subscription. However, you'll lose access to cloud-based services like cloud storage and libraries.
How do I update Adobe Creative Cloud applications?
To update Adobe Creative Cloud applications, open the Creative Cloud desktop app, go to the 'Apps' tab, scroll down and you'll see a list of your installed apps. If an update is available, it will show up next to the app, and you can click 'Update' to start the process.
Can I use Adobe Creative Cloud offline?
Yes, you can use Adobe Creative Cloud apps offline. Once the apps are installed on your device, you don't need an internet connection to use them. However, you'll need to occasionally connect to the internet to verify your subscription status.
What are the system requirements for Adobe Creative Cloud?
The system requirements for Adobe Creative Cloud vary depending on the specific application. However, generally, you'll need a multicore processor, 8GB or more of RAM, and ample hard-disk space. You'll also need a graphics card that supports OpenGL 2.0 or later. For the best performance, it's recommended to keep your operating system updated to the latest version.