Adobe Media Encoder (AME) is a video rendering application that comes with Adobe Premiere Pro, Adobe After Effects, and Adobe Prelude.
This tool comes in handy when you're dealing with video projects, especially when dealing with multiple files.
It's part of the Adobe Creative Cloud suite, and its primary function is to encode audio and video files down into the proper format for use on different devices ranging from mobile phones to professional tape decks.
First things first:

Full disclosure: this page includes affiliate links. Though I don't recommend software I don't believe in. I pay for Adobe Creative Cloud and have used it every day in my 20-year career as a video editor, producer, and colorist.
Purchasing Adobe CC through these links will get you the best deal available and support this site.
Get Adobe Creative Cloud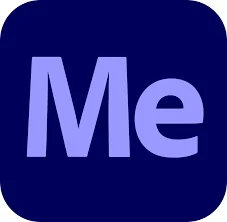 Understanding the Basics
The Adobe Media Encoder works by converting your video and audio files to the correct format, size, and aspect ratio for whatever device or platform you're targeting.
It's a vital tool for video editing, whether you're a professional or a hobbyist.
You can use it to export videos to different formats and file types to ensure they play correctly on various devices.
The Media Encoder Queue
The Adobe Media Encoder Queue is where you manage all your encoding jobs.
When you're dealing with multiple files, this feature becomes incredibly useful.
You can add items to the queue, arrange them in the order you want them to be processed, and start encoding.
This process runs in the background, allowing you to continue working on other tasks.
Working with the Media Browser
The Media Browser is another essential part of Adobe Media Encoder.
It allows you to navigate through your computer's file system to find the media files you need.
This feature is especially useful if you're working with large video projects with many different source files.
You can select the files you want to encode directly from the Media Browser, making the encoding process much more manageable.
Preset Browser and Export Settings
The Preset Browser is where you'll find all the different output settings that Adobe Media Encoder supports.
These presets are categorized based on the device or platform they're intended for, making it easy for you to pick the right settings for your project.
Once you've chosen a preset, you can customize it further in the Export Settings dialog box.
The Encoding Process
Once you've added your media files to the Adobe Media Encoder queue and selected your output settings, you can start the encoding process.
You can monitor the progress of your encoding jobs in the Encoding Panel. If you need to make any changes to your job, you can do so directly from the Encoding Panel, making it a vital part of the encoding process.
Integrating with Other Adobe Apps
One of the strengths of Adobe Media Encoder is its seamless integration with other Adobe apps.
For example, if you're working on a video project in Adobe Premiere Pro, you can send your project directly to the Adobe Media Encoder queue without leaving the Premiere Pro interface.
The same applies to Adobe After Effects and Adobe Prelude, further enhancing your workflow and productivity.
Alternatives to Adobe Media Encoder
There are several other applications that offer similar capabilities to Adobe Media Encoder. Here are a few of them:
HandBrake
HandBrake is a free and open-source tool for converting video from nearly any format to a selection of modern, widely supported codecs. It is available for Windows, macOS, and Linux. It's a great option for those who are looking for a cost-effective solution. However, it may not have all the advanced features that Adobe Media Encoder provides.
FFmpeg
FFmpeg is a free and open-source software project consisting of a vast software suite of libraries and programs for handling video, audio, and other multimedia files and streams. It's incredibly versatile but has a steep learning curve, as most of its operation is conducted via command-line interface.
Apple Compressor
If you're a Mac user and use Final Cut Pro X for video editing, Apple Compressor can be a good choice. It tightly integrates with Final Cut Pro and allows you to encode your videos in a variety of formats. It's not free, but it's less expensive than Adobe's solution.
Avid Media Composer
Avid Media Composer is a film and video editing software application or non-linear editing system (NLE) and is the flagship product of Avid Technology. It's a professional-grade software used in many Hollywood productions. It's not just an encoder; it's a full editing suite, but it does include powerful encoding engine options.
Telestream Episode
Telestream Episode is a powerful cross-platform desktop media encoding application for Mac and Windows. It allows for the encoding of video and audio to a wide range of distribution formats. However, it's a more expensive option and may be best suited for professional environments with high encoding needs.
It's important to note that while these alternatives can perform many of the same functions as Adobe Media Encoder, the right choice for you will depend on your specific needs and budget. It's a good idea to try out a few different options to see which one works best for you.
Adobe Media Encoder FAQ
What is Adobe Media Encoder?
Adobe Media Encoder is a standalone video encoding application from Adobe that allows you to encode video and audio in a variety of distribution formats. It is designed to integrate with Adobe's other software, including Premiere Pro, After Effects, and others.
How is Adobe Media Encoder used?
Adobe Media Encoder is primarily used to convert video files to the correct format for use in different platforms mobile devices, and applications. It can encode your video to play on various devices and platforms such as iOS, Android, websites, or broadcast TV.
It also allows you to automate the process of creating multiple encoded versions of source files, sequences, and compositions. For example, you can set up a queue of videos to be encoded overnight, and they will be ready for you in the morning.
Does Adobe Media Encoder come with Adobe Premiere Pro?
Yes, Adobe Media Encoder does come with Adobe Premiere Pro, but it is a separate install.
Can I use Adobe Media Encoder without Adobe Premiere Pro?
Yes, Adobe Media Encoder can be used without Adobe Premiere Pro. However, it is designed to work in conjunction with Adobe's other software, like Premiere Pro and After Effects, so some of its functionality is tied to these programs. For example, directly exporting a video from Premiere Pro or After Effects would use Media Encoder in the background. But you can also use it to encode video and audio files independently of these applications.
Does Adobe Media Encoder support batch rendering?
Yes, Adobe Media Encoder supports batch rendering. This feature allows you to add multiple files to a one encoding queue, and then encode (render) them one after the other automatically. This is very useful if you have a lot of files to process, as it allows you to set up your encodes and then leave the computer to do the work.
What file formats does Adobe Media Encoder support?
Adobe Media Encoder supports a wide range of video and audio file formats, both for import and export. This includes popular formats like MP4, MOV, AVI, and WMV for video, and WAV, MP3, AAC, and AIFF for audio. It also supports image sequences, such as JPEG and PNG, and it can convert these sequences into a video or file format.
Can Adobe Media Encoder be used to change the resolution of a video?
Yes, Adobe Media Encoder can be used to change the resolution and pixel aspect ratio of a video. You can choose to maintain the aspect ratio of the original video or specify a new one. This feature can be useful for downscaling high-resolution footage for use on platforms that don't support the original resolution.
Can Adobe Media Encoder export in 4K?
Yes, Adobe Media Encoder can export in 4K. It supports a wide range of resolutions, including standard definitions, high definition, and ultra high definition like 4K and even 8K in some formats.
Is Adobe Media Encoder included in the Creative Cloud subscription?
Yes, Adobe Media Encoder is included in the Adobe Creative Cloud subscription. You can download and install it from the Adobe Creative Cloud application on your computer.
Is Adobe Media Encoder available for both Windows and macOS?
Yes, Adobe Media Encoder is available for both Windows and macOS. However, the specific system requirements may vary between versions and operating systems, so it's always a good idea to check Adobe's official system requirements before installing.