Adobe XD, part of Adobe's Creative Cloud suite, is a powerful tool designed for UI/UX design and prototyping.
This software allows you to create interactive prototypes for various processes, from designing user interfaces and helping you design and share user experiences across different platforms, including mobile devices and desktops.
First things first:

Full disclosure: this page includes affiliate links. Though I don't recommend software I don't believe in. I pay for Adobe Creative Cloud and have used it every day in my 20-year career as a video editor, producer, and colorist.
Purchasing Adobe CC through these links will get you the best deal available and support this site.
Get Adobe Creative Cloud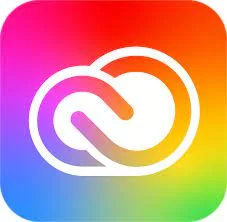 Adobe XD in the Adobe Creative Cloud
Adobe XD is a key component of the Adobe Creative Cloud apps, a collection of Adobe software for graphic design, video editing, web development, and more.
The Creative Cloud gives you access to a range of tools and services, including Adobe Fonts and Adobe Portfolio.
Adobe XD integrates smoothly with other Adobe products like Adobe Illustrator and Adobe Photoshop, providing a streamlined workflow for your designing process.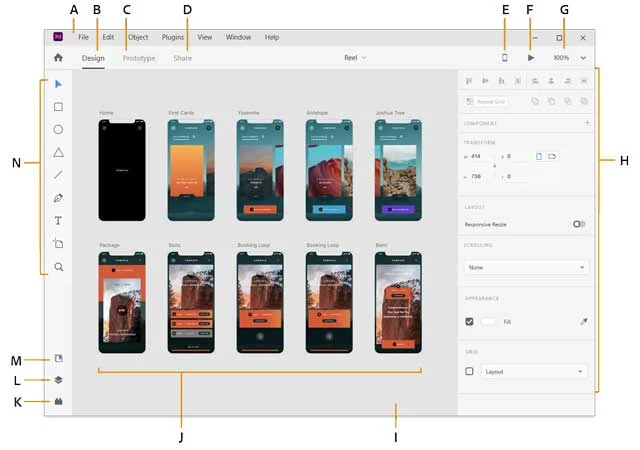 The Intuitive Interface of Adobe XD
One of the standout features of Adobe XD is its intuitive interface.
This design program offers an efficient, user-friendly experience, allowing you to create stunning designs create illustrations and interactive prototypes with ease.
From auto animate to design specs, Adobe XD equips designers with the tools they need to bring their visions to life.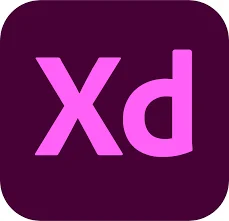 Installation Process of Adobe XD
To install Adobe XD, you need to download and install Adobe Creative Cloud.
Once you have installed the Creative Cloud app, you can then download Adobe XD. The installation process is straightforward, making it easy for you to start your new project.
Adobe XD Free Version
Adobe offers a free version of Adobe XD, known as the "Starter Plan". This free version gives you unlimited access to design and prototype features, but there are some limitations such as limited cloud storage and restrictions on collaboration features.
You can use the free version as long as you want, but upgrading to a paid plan will give you more storage and additional features.

Adobe XD's Core Features
Adobe XD provides a seamless designing process with its intuitive user interface alone, allowing users to create interactive prototypes without any coding knowledge.
A key feature of Adobe XD is its ability to auto-animate designs, enabling designers to bring their ideas to life.
Adobe XD also allows designers to create variations share prototypes with other designers or stakeholders, streamlining the feedback process.
They can share design specs, which include the attributes of the design elements, aiding developers during the development stage.
Here are some of the key uses and features of Adobe XD:
Interface Design: Adobe XD is a vector design tool used for creating user interfaces for mobile and web applications​.
Prototyping: It allows users to create animated prototypes by linking artboards. These prototypes can be previewed on supported mobile devices​.
Repeat Grid: This feature helps in creating a grid of repeating items such as lists and photo galleries​.
Interoperability: Adobe XD can open files from Illustrator, Photoshop, Sketch, and After Effects. It can also connect to other tools and services such as Slack and Microsoft Teams for collaboration. It can move and auto-adjust between macOS and Windows, and prototypes can be sent with password protection​.
Content-Aware Layout: It allows users to design and edit components without the need for nudging or tinkering. Content-Aware Layout aligns and evenly spaces objects as you add, remove, or resize them​. It keeps your vertical and horizontal spacing even and appropriate.
Voice Design: Adobe XD supports design using voice commands. Additionally, what users create for smart assistants can be previewed as well​.
Components: Users can create components such as logos, buttons, and other assets for reuse. The appearance of these components can change with the context where they are used​.
Responsive Resize: This feature automatically adjusts and sizes pictures and other objects on the artboards, allowing the user to have their content automatically adjusted for different screens for different sized platforms such as mobile phones and PCs​.
Plugins: Adobe XD is compatible with custom plugins that add additional features and uses. Plugins range from design to functionality, automation, and animation​.
Education: Adobe offers educational resources through the Adobe XD Learn Hub and Adobe Live to help designers learn Adobe XD and its best practices​.
The Power of Prototyping
Prototyping is one of the key features of Adobe XD that sets it apart from other Adobe products.
XD allows for prototyping features like the creation of design specs that other designers and developers can follow, fostering collaboration in different stages of the designing process.
Creating with Adobe XD
Creating with XD is a seamless experience. From the initial design phase to the final prototype, XD provides an array of tools that make the process easy.
Whether you're double-clicking to edit an element or adding interactions to your design, XD has got you covered.
Adobe XD: Access and Storage
With XD, your data is stored safely in Cloud Documents. This not only provides more storage than a traditional local setup but also gives you unlimited access to your projects from different devices.
With your Creative Cloud Subscription, you get access to Creative Cloud Libraries, which allows you to share assets with other Adobe tools. Many designers find Creative Cloud Libraries a vital part of the the design process.
Adobe XD and Mobile Apps
XD stands out with its focus on mobile apps design.
Users can design and prototype mobile apps for both Android and iOS.
They can create designs that adapt to different devices, ensuring their apps provide a consistent user experience across different platforms.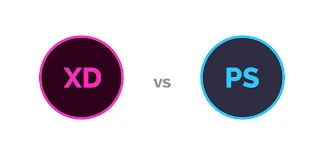 XD vs Photoshop
Is XD similar to Photoshop? While both are Adobe tools and share certain similarities, they serve different purposes.
Photoshop focuses more on photo editing and graphic design, while XD specializes in UI/UX design and prototyping.
Both are essential tools in a designer's toolbox, but XD is the preferred choice for designing interactive prototypes.
XD vs. Other Creative Cloud Apps
Many designers often wonder how XD compares to other Adobe products like Adobe Photoshop or Adobe Illustrator.
While these programs have overlapping capabilities, XD is specifically tailored for UX/UI design.
This specialization makes it a go-to tool for digital designers and for designing prototypes, something that traditional graphic design tools like Photoshop may struggle with.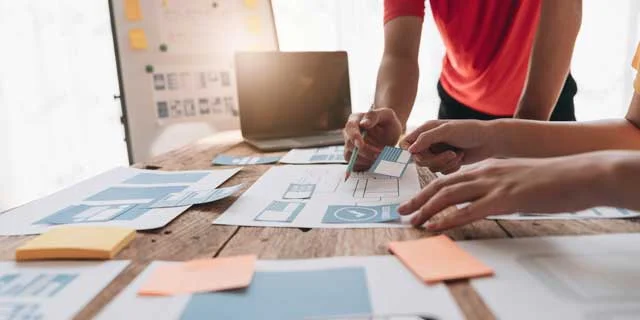 Why Web Designers Use XD:
Streamlining the Design Process: Web designers often need to transition between different stages of the design process, from ideation to prototyping to user testing. Adobe XD enables designers to work through all these stages within a single tool, simplifying the workflow. For example, a designer could start by creating wireframes for a new website, then develop a more detailed design, and finally create an interactive prototype, all within XD.
Collaborative Design: In today's remote work environment, collaboration between team members is crucial. XD supports real-time collaboration, allowing multiple designers to work on a design simultaneously, no matter where they're located. This feature can be incredibly beneficial for larger design teams working on complex projects. For instance, while one designer is working on the layout of a web page, another could be adding graphics or text, all in real time.
Creating Reusable Design Elements: XD allows designers to create and save reusable design elements, such as buttons or icons, which can then be used across multiple projects. This can save a lot of time, especially when working on large websites or multiple related projects. For example, a designer might create a set of buttons with a specific style and then reuse those buttons across all the pages of a website to ensure a consistent look and feel.
Interactive Prototyping: XD allows designers to create prototypes, which can be used for user testing. These prototypes can simulate the actual functionality of a web page or app, providing valuable insights into how users will interact with the design. For example, a designer might create an interactive prototype of a new e-commerce website to test the shopping cart functionality and checkout process.
Designing for Multiple Screen Sizes: The responsive resize feature in Adobe XD allows designers to quickly and easily create designs that will work well on a variety of screen sizes. This is critical in web design, where designs need to function well on everything from mobile phones to large desktop monitors. For instance, a web designer could use XD to create a design for a website and then easily adjust that design to look great on a mobile screen.
Continuous Learning and Improvement: Adobe provides a wealth of resources for learning how to use XD and for keeping up with new features and best practices. This includes the Adobe XD Learn Hub and Adobe Live, both of which offer tutorials, tips and tricks, and live streams to help designers improve their skills and stay current with the latest design trends. For example, a designer new to XD could use these resources to quickly get up to speed, while a more experienced designer could use them to delve deeper into advanced features and techniques.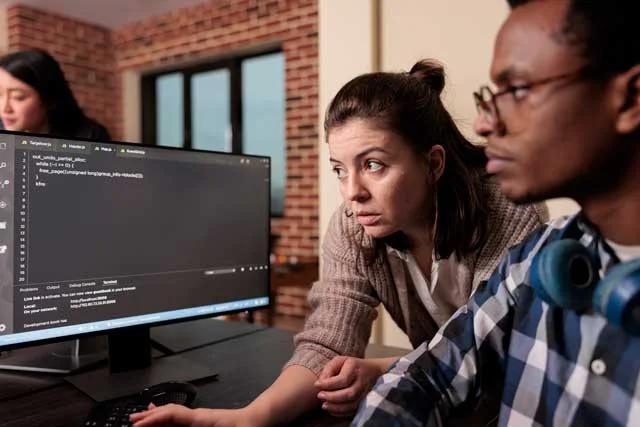 XD: For Designers and Developers
Adobe XD is not just for designers. Developers also find it useful, especially when they need to follow design specs or view working prototypes. Adobe XD can link directly to the developer's workspace, simplifying the transition from design to development.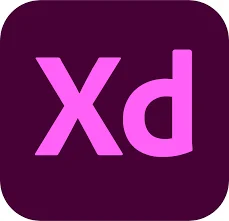 Adobe XD FAQ
Is Adobe XD really free?
Yes, Adobe XD is available for free under the Starter Plan. This plan gives you access to design and prototype features, but with limitations on cloud storage and collaboration features.
Is Adobe XD similar to Photoshop?
While Adobe XD and Photoshop are both Adobe products, they serve different purposes. Photoshop is primarily for photo editing and graphic design, while Adobe XD is designed for UI/UX design and prototyping.
Is Adobe XD still good?
Absolutely. Adobe XD is a powerful tool for UI/UX design and a prototyping tool too. Its intuitive interface and robust feature set make it a popular choice among designers.
Why is Adobe XD so good?
Adobe XD stands out for its user-friendly interface, efficient design tools, and seamless integration with other Adobe software. It's a comprehensive solution for creating prototypes and sharing them with others.
Can I download Adobe XD for free?
Yes, you can download Adobe XD for free from the Adobe website. It's part of the Starter Plan, which offers limited features but can be used indefinitely.
What Is Adobe XD cost?
Adobe XD is free under the Starter Plan. If you want to access more features, you can upgrade to a paid plan. The cost varies depending on the specific plan.
Is Adobe XD Viewer free?
Yes, Adobe XD Viewer is free. You can use it to view and interact with prototypes shared by others.
Can I install Adobe XD on Mac?
Yes, Adobe XD can be installed on Mac. It's compatible with macOS X v10.11 and later.
Can I download Adobe XD for free?
Yes, Adobe XD can be downloaded for free as part of the Starter Plan.
How long can I use Adobe XD for free?
You can use Adobe XD for free indefinitely under the Starter Plan. If you need more features, you can upgrade to a paid plan.
Can I get Adobe XD for free as a student?
Yes, students can get Adobe XD for free.