The world of video editing can be both exciting and daunting, especially when it comes to choosing the right software for your needs.
With a plethora of options available, how do you know which one is the best fit for you?
Your journey in video editing starts with understanding your skill level, budget, and desired output quality.
In this blog post, we will explore the top five video editors for Mac, each catering to different users and budgets, helping you make an informed decision.
Key Takeaways
Compare the features and capabilities of the top 10 Mac video editors: Adobe Premiere Pro, Final Cut Pro, iMovie, DaVinci Resolve & Wondershare Filmora X.
Enhance your skills with online courses and resources to become a proficient editor.
Choose a suitable video editor that meets budget & desired output quality for best results.
The Top Contenders for Mac Video Editing
Whether you are a novice or a seasoned professional, finding the perfect mac video editor for your needs can make all the difference in your video editing journey.
From basic editing tools to advanced features, the best video editing software offers a wide range of capabilities to cater to your needs, including mac video editing software options.
Let's familiarize you with the top contenders for Mac video editing:
Adobe Premiere Pro
Final Cut Pro
iMovie
DaVinci Resolve
Wondershare Filmora X
Each of these video editors comes with its unique set of features, advantages, and pricing, making them suitable for different skill levels and budgets.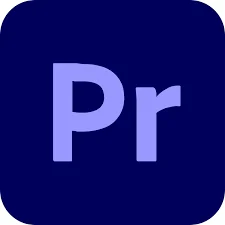 Adobe Premiere Pro
Adobe Premiere Pro is a powerful, professional-grade video editor that offers a wide range of features and tight integration with other Adobe products, such as Photoshop and After Effects.
For those looking for a more beginner-friendly option, Adobe Premiere Elements is also available.
Note, before you explore its advanced tools, you may face a steep learning curve and subscription fees.
Watching a few tutorial videos can help you get started with its intuitive timeline-based workflow, which is perfect for both beginners and advanced users alike.
In terms of capabilities, Adobe Premiere Pro provides everything from:
The software is compatible with Mac systems that meet the minimum system requirements, ensuring smooth performance and efficient workflow.
If you are looking for a professional video editor with extensive features and seamless Adobe integration, Premiere Pro is definitely worth considering.